Interested in a marketing career? Whether you're just starting or looking to boost your existing skills, an online social media and marketing course is a great step.
It's a practical way to learn what it takes to be a marketer, all from your own space and at your own pace. OCA's online courses cover the essentials, from market research to digital marketing strategies, setting you up for a career as a marketing manager.
Learn how to navigate the ever-changing marketing landscape and start your journey with online study. It's convenient, flexible, and perfect for stepping into or advancing in the dynamic world of marketing.
What Does a Marketing Manager Do? 
A marketing manager leads a company's marketing department, developing effective marketing strategies, overseeing marketing campaigns, and diving into market research to get a handle on target audiences and market trends. 
Their role involves a lot of juggling – from managing budgets to coordinating with stakeholders, and from project management to public relations. They need to have their finger on the pulse of consumer behaviour, be savvy with data analytics, and always be ready to adjust their approach. Whether it's social media marketing or email marketing, a marketing manager ensures the message hits the mark and the brand stays in the spotlight.
Day in the Life of a Marketing Manager 
Typical Daily Duties
Check the latest market trends and analyse consumer behaviour to inform the day's decisions.
Meet with the marketing department to discuss ongoing projects and initiatives.
Oversee current marketing campaigns, assessing performance and making necessary adjustments.
Allocate and monitor budgets for various marketing activities.
Work with content management teams on social media and email marketing strategies.
Engage with other business units or stakeholders to align marketing plans with overall business goals.
Analyse recent campaign data to gauge effectiveness and plan for future campaigns.
Strategize marketing approaches for upcoming product launches or product development projects.
Manage or review any public relations communications or activities.
Set out plans for upcoming marketing strategies and initiatives.
Marketing Manager Skills
To become a successful marketing manager, you'll need a blend of soft skills (skills you naturally possess) and hard skills (skills you'd learn from a social media/marketing course). 
Marketing Manager Soft Skills
Creativity
Adaptability
Communication Skills
Leadership Skills 
Problem-Solving Capabilities
Empathy
Persistence
Organised 
Strategic Thinking  
Hard Skills for Marketing Managers
Knowledgeable in SEO, social media marketing, and online advertising.
Ability to interpret and leverage data to inform marketing decisions.
Skilled in managing and executing marketing projects from start to finish.
Proficient in creating and optimising email marketing campaigns.
Understanding of how to develop and implement content strategies.
Ability to manage a brand's public image and handle media relations.
Familiarity with marketing techniques specific to e-commerce platforms.
Basic knowledge of design principles for marketing materials.
Ability to lead a marketing team and collaborate across departments.
Aptitude for identifying challenges and finding effective solutions.
How Much Can You Earn as a Marketing Manager? 
According to Australian Labour Market Insights, advertising, public relations and sales managers in Australia earn an average annual salary of $132,496. Marketing managers fall into this category, so they can expect to earn a similar salary.
Marketing Manager Employment Outlook  
The Australian job market for marketing managers has grown quickly over the past five years.
According to Jobs & Skills Australia's employment projection outlook, advertising and marketing manager jobs will boom in the coming years and are likely to reach 172,400 by 2026.
This means if you've always dreamed of working in marketing, there's never been a better time to get started on this dynamic career path. 
How to Become a Marketing Manager 
Looking to fast-track your way to becoming a marketing manager? Start with the right online courses that align with your career goals.
Online Courses: Platforms like Online Courses Australia offer comprehensive courses in social media marketing, designed to prioritise it as a key business strategy. You'll delve into the buyer journey, learn how SEO integrates with social media marketing, and explore various social media platforms. From crafting engaging posts to generating innovative social media posting ideas, our courses have it all.
Micro-Credentials: Get specific with bite-sized courses – like how to create engaging content on TikTok or social media for business to really hone your skills. 
Start Your Marketing Manager Course Today
Looking to harness your digital creativity and channel it into a successful marketing manager career? Start your journey with Online Courses Australia, right from the comfort of your home. 
Key Skills for Marketing Managers
Dive into our courses to gain the hands-on skills and insights crucial for excelling in marketing management. Learn how to craft powerful brand strategies, stay ahead of market trends, and lead successful marketing campaigns. We're here to help you become a marketing whiz. 
Flexible Learning to Fit Your Life
Busy life? No worries. Our courses are tailored to fit around your commitments. Whether you're working full-time or juggling other tasks, our online training gives you top-tier education without the commute.
Start on Your Marketing Manager Career Today
Keen to take the advertising world by storm? Your pathway to becoming a marketing manager begins with Online Courses Australia. Let's get your marketing career rolling!
Social Media & Digital Marketing Masterclass Info Pack Download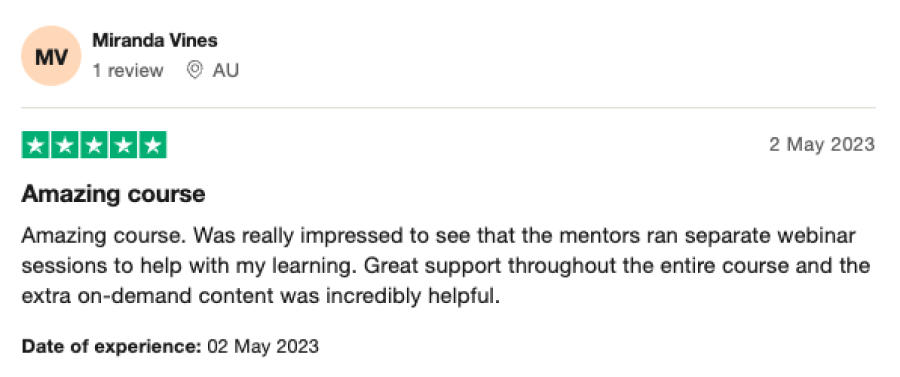 If you have additional questions about our courses that cover more than 20 different professional industries: 
Related Courses & Roles 
If you have a genuine passion for social media and marketing, the industry offers a wealth of career options. Here are some related courses and roles to check out:
---
Start a Career in Digital Marketing Today!