Becoming an administration manager in Australia generally involves a blend of hands-on work experience and educational background.
While you don't necessarily need formal credentials, a strong foundation in areas like business administration and human resources is essential.
Online study is one of the best ways to get started in business administration, offering targeted courses that build your expertise in administrative tasks, leadership skills, and time management. Here's everything else you need to know on how to become an administration manager with online study. 
What is an Administration Manager?
An administration manager in Australia is the go-to person for a range of administrative tasks, from human resources and project management to budgets. Their role is to keep the office running smoothly, using their strong communication and organisational skills.
They handle administrative processes and may even oversee facility management, depending on the industry. Their skill set is broad, including everything from time management to problem-solving, making them crucial for effective administrative services.
Day in the Life of an Administration Manager 
A day in the life of an administration manager will vary depending on the specific role and industry. However, here are some key duties you can expect to regularly perform: 
Typical Daily Duties
Overseeing administrative tasks such as filing, data entry, and record-keeping
Managing budgets and financial reports
Coordinating human resources activities like recruitment, training, and employee relations
Leading project management initiatives, such as workflow improvements or office relocations
Handling communication between departments and external stakeholders
Supervising administrative assistants or other office staff
Implementing and updating administrative processes and procedures
Scheduling meetings, preparing agendas, and ensuring follow-ups
Maintaining office supplies and managing vendor relationships
Prioritising tasks and delegating responsibilities to ensure efficient time management
Problem-solving operational issues as they arise
Liaising with senior management to align administrative services with company goals
Administration Manager Skills
A career in administration management involves a blend of soft skills (skills you likely already have) and hard skills (skills you'd learn through an online course or other management career pathways). 
Administration Manager Soft Skills
Communication
Empathy
Adaptability
Leadership
Time Management
Problem-Solving
Decision-Making
Teamwork
Initiative
Hard Skills for Administration Managers
Ability to set clear objectives and deadlines, prioritising tasks to manage workloads efficiently.
Proficiency in creating job descriptions, screening candidates, and onboarding new hires to align with company culture and goals.
Expertise in logistics planning, from venue selection to agenda setting and coordinating with speakers and attendees.
Skilled in scheduling, setting agendas, and ensuring all key points are covered, while encouraging open communication among participants.
Capability to evaluate current systems and implement new technologies or procedures to improve efficiency and effectiveness.
Strong writing skills for drafting memos, policies, or other documents that may require technical language or detailed explanation.
Competence in financial planning and analysis, ensuring that budgets align with both short-term and long-term objectives.
Knowledge of workplace safety protocols and the ability to assess and mitigate risks, ensuring a safe environment.
Understanding of safety guidelines and the ability to educate and ensure compliance among team members.
Ability to identify areas for improvement and implement strategies that enhance both individual and team performance.
How Much Can You Earn as an Administration Manager?
According to Labour Market Insights, HR managers in Australia earn an annual average salary of $127,450. 
As an administration manager with some overlapping responsibilities and tasks as an HR manager, you could expect to earn roughly the same. 
However, there is the potential to earn more when you undertake further study that complements your administrative management skills, for example, a course in advanced staff management can significantly boost your earning potential. 
Administration Manager Employment Outlook
The employment outlook for administration managers looks strong, according to recent projections by Jobs & Skills Australia.
Over the five years from November 2021 to November 2026, the sector is anticipated to see very strong growth. The number of workers in this role is expected to reach 137,100 by 2026. 
This strong growth means there will be plenty of job openings and a steady career path for people starting or moving up in this role.
How to Become an Administration Manager 
If you're interested in a career as an administration manager, these are the best pathways to get you there: 
Online Courses: Places like Online Courses Australia serve up tailored administration manager courses that can give you a solid start in this growing field. These online lessons tackle everything you'll need to know—whether it's managing budgets, mastering human resources, or leading project management initiatives. If you're juggling a full-time job or other commitments, online courses can fit nicely into your busy life.
Micro-Credentials: Think of these as bite-sized courses that zero in on the essentials of being an administration manager. They're fast-tracked ways of building up specific skills, like managing staff or performance management. Ideal for those looking to enhance certain aspects of their skill set on a more flexible schedule.
Start Your Administration Management Course Today 
Why wait to launch your admin career? With Online Courses Australia, you can learn vital Administration Manager skills from home.
A Curriculum For You
Get practical skills and essential knowledge, from project management to leadership. We've got what you need.
Flexible Learning
Our courses fit around both full-time and part-time schedules. No commute, no prerequisites—just quality training at your convenience.
Begin Your Administration Manager Journey
Start the next chapter of your career in administration management. Your journey can begin now with Online Courses Australia.
Business Administration Micro-Credential Info Pack Download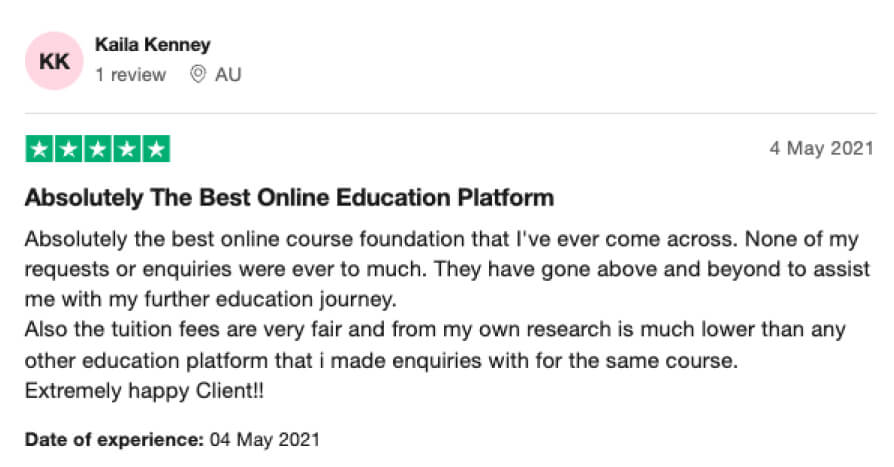 If you have additional questions about our administration management courses or our full range of courses that cover more than 20 different professional industries: 
Related Courses & Roles 
Have an interest in all things HR, management and communications? Here are some related courses and roles to check out:
---
Start a Career in Business Administration Today!