Embarking on a career in veterinary nursing offers a fulfilling and rewarding journey. In this role, you'll assist veterinarians in healthcare services, surgeries, and treatments for a diverse range of animals.
It's not just about having a big heart; it's equally crucial to acquire practical skills in animal health and medical protocols.
So, what does the veterinary industry look like in Australia, and how can you set yourself on this career path?
Vet Nurse Overview
In any successful veterinary practice in Australia, vet nurses are the unsung heroes. Their day-to-day tasks range from initial animal assessments to assisting veterinarians in surgeries and managing consultation rooms.
They also handle administrative tasks and inform pet owners about follow-up care. Whether you opt for a part-time or full-time role, a career as a vet nurse is as rewarding as it is diverse, requiring both technical skills and a genuine compassion for animal welfare.
Day in the Life of a Vet Nurse
Being a vet nurse in Australia is no walk in the park; it's an action-packed role that demands both clinical and communication skills. Here's what a vet nurse does on a typical day:
Clinical Duties
Triage: One of your first tasks is to perform initial assessments of incoming animals to gauge the urgency of their needs.
Prep Work: Before each consultation, you'll prepare the room and sterilise equipment to ensure a safe and efficient workspace.
Medical Procedures: Whether it's administering medication or assisting with surgeries and, if need be, euthanasia, your hands are never idle.
Patient Monitoring: Keeping an eye on an animal's vital signs while in the clinic is crucial for its well-being.
Administrative and Customer Service Roles
Pet Discharge: You'll often be the one handing pets back to their owners, along with important follow-up care instructions.
Inventory Management: Stocking up on food, medicines, and equipment falls under your role.
Front-Desk Duties: Expect to handle reception tasks, record-keeping, and other administrative duties.
The Human Element
Pet Owner Support: A part of the job is providing emotional support to anxious or upset pet owners, offering that critical human touch.
Animal Care: When pets stay overnight, you're in charge of their feeding, care, and medication.
Vet Nurse Skills
Wondering if you have what it takes to succeed in veterinary nursing? This career path demands a unique blend of soft skills and technical expertise.
Here's a closer look at what sets a great vet nurse apart:
Vet Nurse Soft Skills
Teamwork: In a veterinary clinic, collaboration is key. You'll interact with senior veterinarians, practice managers, and receptionists daily. If you've thrived in team environments before, you're already on the right track.
Time Management: Veterinary practices run on tight schedules. Effective time management helps you work efficiently, ensuring smooth operations and timely care for each patient.
Empathy: Whether you've cared for a pet or a person, any experience that has required you to show compassion can be a valuable asset. Empathy can't be taught but is crucial for connecting with both animals and their owners.
Communication: Clarity and accuracy in communication are essential, from record-keeping to discussing a pet's health with its owners.
Vet Nurse Hard Skills
To gain these essential practical skills, you'll need to undertake a vet nursing course. These skills often include:
Animal Health Care: Learn about proper nutrition, pest control, and basic grooming techniques.
Safe Animal Handling: Work effectively with animals, even when they're anxious or injured.
Medical Procedures: Acquire skills in administering medications, anaesthesia, and injections.
Dental Care: Learn the basics of veterinary dental procedures.
Infection Control: Understand the policies and procedures that keep both animals and humans safe in a clinical environment.
Administrative Skills: From record-keeping to inventory management, you'll be in charge of a range of administrative tasks.
First Aid & Safety: Animal first aid skills are a fundamental part of the role, often covered in your initial training.
How Much Can I Earn as a Nurse?
The average salary of a vet nurse in Australia according to the JSA is between $65,000 to $70,000 per year.
Vet Nurse Employment Outlook
The Australian job market for vet nurses has been steadily growing over the past five years.
According to the Australian Government Labour Market Insights, this trend is expected to continue well into 2026, with the number of vet nurses likely to reach 17,800.
Whether you're interested in full-time or part-time roles, opportunities abound in veterinary practices and animal hospitals across the nation.
All in all, it's a great time to embark on this rewarding career path.
How to Become a Vet Nurse
If you're passionate about animal health and veterinary care and are considering a career as a vet nurse in Australia, the good news is that the pathway is more flexible than ever.
With online courses and micro-credentials, you now have alternative avenues to become a vet nurse beyond just the traditional pathways.
Online Courses: Various online platforms (like Online Courses Australia) offer courses specifically geared towards veterinary nursing. These cover practical skills, animal science, and healthcare fundamentals to kickstart your nursing career.
Micro-Credentials: Think of these as mini-certifications like animal welfare courses or holistic animal health care courses. Whether it's learning the foundations of caring for animals to the best practices for assisting veterinarians, these focused credentials can help you tailor your expertise.
Volunteer or Intern
For many aspiring vet nurses, the career path often starts with roles as animal attendants or through volunteer work at veterinary clinics and animal hospitals. Taking up an internship can also offer a valuable entry point into the veterinary industry.
Start Your Vet Nursing Course Today
Don't wait to turn your passion for animals into a rewarding career. With Online Courses Australia, you can start a vet nursing course from the comfort of your own home.
Our courses are designed to offer practical skills and foundational knowledge that will prepare you for this fulfilling profession. From understanding animal health to mastering day-to-day tasks in a veterinary clinic, our curriculum covers it all.
Whether you're looking to work part-time or want to dive into a full-time role, our flexible online courses can align with your schedule and career goals. No need to worry about prerequisites or commuting to an on-campus location; get all the training you need online and at your own pace.
Ready to make a difference in both animal welfare and the lives of pet owners? Take the first step on your career path today with Online Courses Australia.
Vet Nursing Course Info Pack Download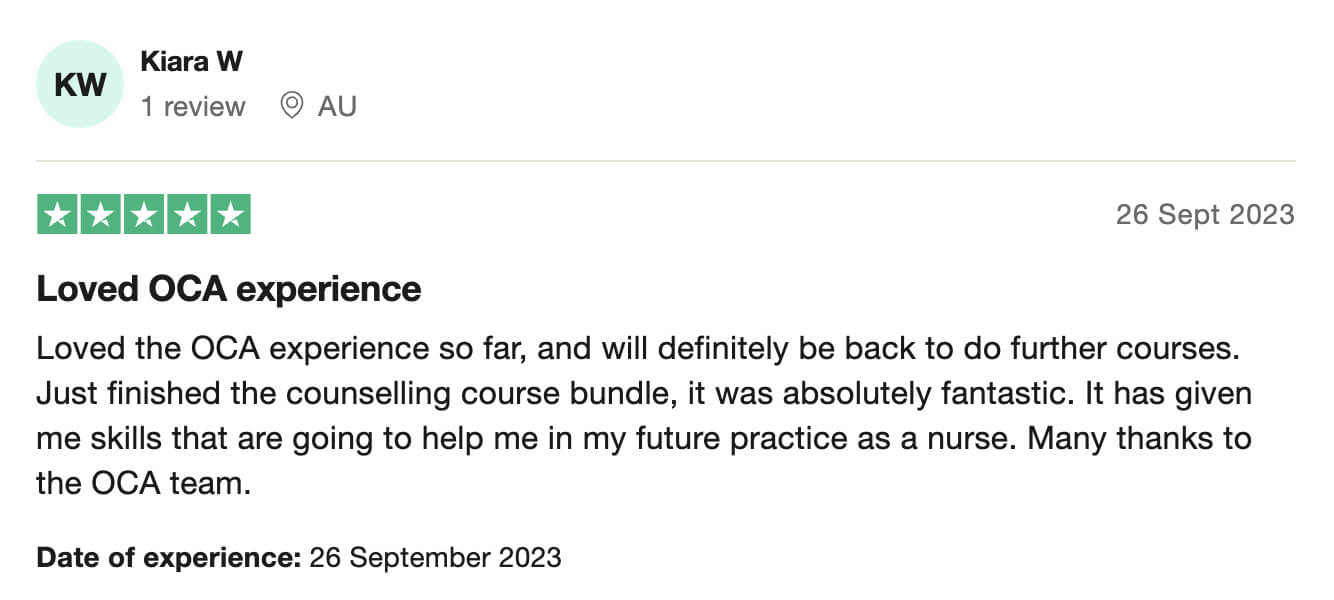 If you have additional questions about our vet nursing courses or our full range of courses that cover more than 20 different professional industries:
Related Courses & Roles
If you have a genuine passion for animals and a knack for empathy, the veterinary industry offers a wealth of career options beyond just vet nursing. From roles in animal welfare to positions that require specialised skills within veterinary practices, the opportunities are abundant.
Here are some related courses and roles to check out:
Read More
---
Turn your passion for animals into a rewarding career