Launch your career as a social media manager with Online Courses Australia's Social Media Essentials Bundle. This comprehensive package combines four microcredentials, giving you all the tools and knowledge to excel in social media marketing. 
Enjoy the flexibility of learning at your own pace, with no commutes, and the benefit of guidance from Australian mentors. Whether you're mastering platforms like Facebook, Twitter, and TikTok, or diving into social media strategy and content creation, this bundle is your stepping stone to becoming a successful social media manager in the dynamic digital marketing landscape.
What Does a Social Media Manager Do?
As a social media manager, you're the go-to person for all things social media within a company. You'll be crafting strategies, whipping up engaging posts, and running those eye-catching campaigns on platforms like Facebook and Twitter.
You'll be collaborating with influencers, getting the hang of algorithms, and using scheduling tools to keep everything on track. Your job is to build a strong online community and make sure the brand's social media game is on point.
You'll dive into data analytics to see what's working and tweak as needed. Combining your creative flair with some SEO smarts, you'll connect with your audience and keep them hooked.
Day in the Life of a Social Media Manager 
Typical Daily Duties
Work on building and maintaining a strong online presence for the brand.
Craft engaging social media posts, ensuring alignment with content strategy and brand voice.
Regularly update and monitor various social media channels
Develop and implement a content calendar for creating engaging digital content across social platforms.
Schedule posts using templates and scheduling tools.
Engage in community management by responding to comments and messages, fostering community-based marketing.
Coordinate with influencers for content creation and campaigns.
Employ social listening tools and review data analytics to track audience engagement and feedback.
Update or modify the social media strategy based on the latest trends and analytics insights.
Ensure social media activities complement broader public relations and marketing campaigns.
Social Media Manager Skills
To become a successful social media manager, you'll need a blend of soft skills (skills you naturally possess) and hard skills (skills you'd learn from a social media/marketing course). 
Social Media Manager Soft Skills
Creativity
Adaptability
Communication Skills
Leadership Skills 
Problem-Solving Capabilities
Strategic Thinking 
Time-Management 
Hard Skills for Social Media Managers
Content Creation: Skilled in creating engaging and relevant content for various social media platforms.
Data Analytics: Proficient in analysing metrics to measure the success of social media campaigns.
SEO Knowledge: Understanding of how search engine optimization influences social media presence.
Graphic Design: Ability to create visually appealing images and layouts for social media posts.
Copywriting: Crafting compelling messages and captions that resonate with the target audience.
Social Media Tools Proficiency: Familiarity with tools for scheduling and managing posts.
Platform-Specific Skills: Expertise in the functionalities and best practices of platforms like Facebook, Twitter, and TikTok.
How Much Can You Earn as a Social Media Manager?
According to Australian Labour Market Insights, advertising and marketing professionals in Australia earn an average salary of $91,416. Social media managers work in the advertising and marketing space, so they can expect to earn a similar salary.
Social Media Manager Employment Outlook 
The Australian job market for social media managers has grown quickly over the past five years.
According to Jobs & Skills Australia's employment projection outlook, advertising and marketing jobs will boom in the coming years and are likely to reach 89,300 by 2026. 
This means if you've always dreamed of working in the social media, marketing and advertising industry as a social media manager, there's never been a better time to get started on your new career path. 
How to Become a Social Media Manager 
Looking to break into the social media marketing world? Start with the right online courses to set you on your path.
Online Courses: Dive into Online Courses Australia's extensive social media marketing courses. These courses highlight social media marketing as a key business element, take you through the buyer journey, and show how to blend SEO with social media marketing. You'll get hands-on experience with different social media platforms like Pinterest, Facebook, Twitter, and LinkedIn, and learn to create content that resonates.
Micro-Credentials: Enhance your expertise with specialised mini-courses. From mastering TikTok and understanding its role in business to developing effective social media marketing strategies, these courses provide focused learning designed to sharpen your skills as a social media manager.
Start Your Social Media Manager Course Today
Ready to channel your digital know-how into a successful social media manager role? Take the first step with Online Courses Australia.
Key Skills for Social Media Mastery
Dive into our comprehensive courses to gain the hands-on experience and insights crucial for success in social media management. You'll learn how to craft effective social media strategies, stay on top of evolving trends, and run engaging campaigns. We're here to support your journey to becoming a social media pro.
Flexible Learning Tailored to You
Busy schedule? We've got you covered. Our courses are crafted to fit into your life, whether you're working full-time or managing other commitments. Enjoy the convenience of quality education from home.
Start Your Next Career Chapter Today 
Keen to conquer the world of social media marketing? Your path to becoming a social media manager begins at Online Courses Australia.
Social Media Essentials Bundle Info Pack Download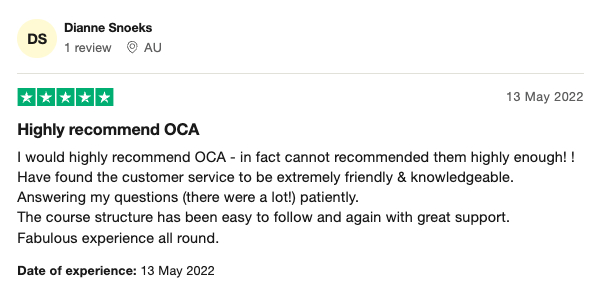 If you have additional questions about our courses that cover more than 20 different professional industries: 
Related Courses & Roles 
If you have a genuine passion for social media and marketing, the industry offers a wealth of career options. Here are some related courses and roles to check out:
Read More
---
Start a Career in Social Media Today!