Dreaming of a career in personal training and nutrition? Online Courses Australia makes it easy with our online health and fitness courses you can fit into your life without the fuss.
Whether you're aiming to lead group workouts, provide individual fitness advice or create a personalised nutrition plan for your clients, OCA gives you the tools to start your journey in the Australian fitness and health industry.
Ready to turn your passion into a career? Check out OCA's personal training and nutrition course and start shaping your future today.
What Does a Personal Trainer Do?
A personal trainer is your ally in achieving fitness goals. They create custom exercise programs for a range of goals, from weight loss to muscle building, or just boosting overall fitness.
More than just trainers, they evaluate your fitness level, help set achievable goals, and usually bring a wealth of nutrition knowledge. They also often lead fun group exercises and boot camps either in a gym setting or outdoors.
Continuously updating their skills, personal trainers stay on top of the latest in fitness to provide the best support on your fitness journey.
Personal Trainer Vs Fitness Instructor 
While both are fitness trainers, the roles of a personal trainer and a personal trainer do vary.
Personal trainers work face-to-face with typically one client at a time, offering tailored exercise routines and specific fitness advice.
Fitness instructors/gym instructors primarily lead small group exercise classes like aerobics or yoga, providing general fitness guidance to cater to the overall group's needs.
Day in the Life of a Personal Trainer 
No two days are the same when you're a personal trainer, but here are some duties you'll likely perform on a day-to-day basis:
Typical Daily Duties
Assess new clients' fitness levels to tailor exercise programs to their needs.
Design and adjust personalized workout plans, whether for weight loss, muscle gain, or general fitness.
Conduct one-on-one training sessions, offering guidance and motivation throughout the workout.
Lead group workouts or boot camps, ensuring each participant is engaged and exercising safely.
Provide basic nutrition tips to clients, helping them complement their fitness routines with healthy eating.
Keep up with the latest fitness trends and techniques to continuously improve your training methods.
Personal Trainer Skills
To be a successful personal trainer, you'll need a blend of soft skills (skills you naturally have) and hard skills (skills you'd learn from a fitness course). 
Personal Trainer Soft Skills
Communication
Empathy
Motivation
Adaptability
Time Management
Passion for Health & Fitness
Hard Skills for Personal Trainers
Understanding how to conduct a diet assessment based on nutritional principles
The ability to create a personalised meal plan based on health goals. 
Knowledge of dietary strategies like carbohydrate loading, intermittent fasting, and ketogenic diets.
Expertise in nutrition specific to exercise phases: before, during, and after workouts.
Providing tailored nutritional advice for weight loss and muscle growth.
Understanding the basics of sports and health supplements.
Advising on hydration management and its importance in exercise.
Insight into how the body uses nutrients for energy and addressing nutritional deficiencies.
How Much Can You Earn as a Personal Trainer?
According to Labour Market Insights, Sports Coaches, Instructors and Officials earn an average annual salary of $65,208. As an adjacent career, personal trainers can expect to earn roughly the same.
However, there is the potential to earn more when you undertake further study, for example, if you studied entrepreneurship and started your own business as a personal trainer, your earning potential could far outweigh the industry average. 
Personal Trainer Employment Outlook 
The Australian job market for personal trainers has been steadily growing over the past five years.
According to Jobs & Skills Australia, the sector is projected to continue to grow and is likely to reach 44,000 jobs by 2026.
How to Become a Personal Trainer 
Looking to start your career as a personal trainer in Australia? You've got a few routes to choose from:
Online Learning: Through platforms like Online Courses Australia, you can access comprehensive fitness and health courses covering crucial aspects of personal training. These courses teach you the essentials like exercise program design, training techniques, and client fitness assessments. Depending on the course you choose, you may also learn about nutritional principles, meal planning, and various dietary strategies like intermittent fasting and ketogenic diets.
Focused Short Courses: For more targeted learning, consider micro-credentials. These short courses are great for honing specific skills in personal training and nutrition.
Start Your Personal Training Course Today
Ready to start a career as a personal trainer? With Online Courses Australia fitness training courses, you can start today from the comfort of your own home.
Job-Ready Skills
Our courses provide the key skills and knowledge you need to excel as a personal trainer. From group exercises to personal training basics, we cover what's essential.
Flexible Learning
Suitable for both part-time and full-time commitments, our courses are designed to fit your lifestyle. Learn from home without worrying about commuting or prerequisites.
Kickstart Your Personal Trainer Career
Take the first step in your Personal Trainer journey with Online Courses Australia.
Personal Training & Nutrition Business Bundle Info Pack Download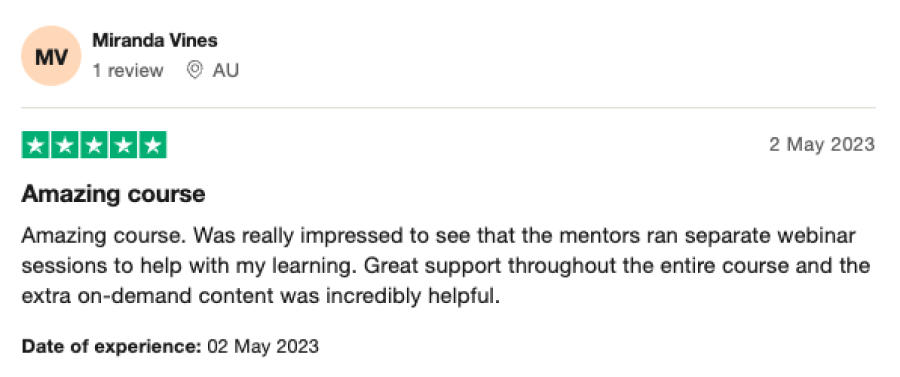 If you have additional questions about our health & fitness courses or our full range of courses that cover more than 20 different professional industries: 
Related Courses & Roles 
If you have a genuine passion for health and fitness or maybe want to start your own fitness training business, here are some related courses to check out:
Read More
---
Start a Career in Personal Training Today!