Dreaming of becoming an influencer? While it's true that there's no set study path to influencer fame, having a solid grasp of social media and marketing will truly set you apart.

To shine in the crowded world of influencers, consider upping your game with an online social media marketing course.

This is more than just about getting likes; it's about understanding the nuances of social media platforms, mastering content creation, and developing a marketing strategy that resonates with your target audience.  
Learn to optimise your social media profiles, from Instagram posts and stories to TikTok reels, and harness the power of hashtags and SEO to boost your online presence.

With insights into audience demographics, engagement rates, and crafting valuable content, an online course can transform you from a beginner to a successful influencer with a loyal follower base. Ready to stand out? Let's take your influencing career to the next level! 
What is an Influencer?
An influencer is someone who has built a significant follower base on social media platforms, like Instagram, TikTok, and YouTube. They're known for creating engaging, high-quality content that resonates with their audience, often focusing on specific niches. Influencers use their personal brand to establish trust and loyalty among their followers. 
They collaborate with brands for influencer marketing, leveraging their influence to promote products or ideas. Their success is measured not just by follower count but also by engagement rates and the ability to drive trends. From nano-influencers with a small, dedicated audience to macro-influencers reaching millions, they all share a common goal: to create content that inspires, informs, and entertains.
Day in the Life of an Influencer 
It's hard to pinpoint a day in the life of an influencer because there's no such thing as a typical day. If you like to be kept on your toes with something new and exciting happening at all times, a career in influencing might be your calling. 
However, there are some daily tasks you might find yourself consistently doing, such as: 
Typical Daily Duties
Content Creation: Develop and share engaging posts, reels, and stories on platforms like Instagram, TikTok, and YouTube.
Audience Engagement: Interact with followers, respond to comments and messages to build a loyal community.
Brand Collaborations: Work on partnerships with brands, creating content for influencer marketing campaigns.
Analytics Review: Monitor engagement rates and follower growth to gauge content performance.
Hashtag Research: Find and use relevant hashtags to increase the visibility of posts.
Content Strategy Planning: Develop a content calendar, aligning posts with personal brand and audience interests.
SEO Optimization: Utilise SEO techniques to enhance online presence and reach a wider audience.
Stay Updated: Keep up with social media trends and algorithm changes to optimise content strategy.
Networking: Connect with other influencers and content creators for potential collaborations and community building.
Learning and Development: Continuously learn and adapt strategies, often through online courses.
Influencer Skills
For some people, influencing comes naturally. For others, it's a learned skill. Having a blend of the below soft and hard skills will help you thrive as an influencer. 
Influencer Soft Skills
Creative
Influential
Interpersonal Skills
Communication Skills
Charisma
Empathy 
Hard Skills for Influencers
Creating a wide range of content, from social media posts to videos, tailored to engage different audience demographics.
Navigating partnerships with brands, including negotiating contracts and delivering on campaign objectives.
Utilising search engine optimization techniques and analysing social media metrics to increase post visibility and audience engagement.
Expert knowledge of various social media platforms and their specific algorithms, features, and best practices.
Crafting and executing marketing strategies that align with personal branding and target audience expectations.
Basic to intermediate skills in graphic design, often using tools like Canva to create visually appealing content.
Identifying and employing effective hashtags to maximise reach and discoverability on platforms like Instagram and TikTok.
Building and maintaining professional relationships within the influencer community and industry.
How Much Can You Earn as an Influencer?
The earnings of influencers vary widely based on factors like their niche, the social media platform they use, the number of followers engagement rates, and the types of partnerships or sponsorships they have. Here's a general breakdown:
Micro-Influencers: Those with a smaller follower count, typically ranging from 1,000 to 100,000 followers, might earn anywhere from a few hundred to a few thousand dollars per post or campaign.
Mid-Tier Influencers: Influencers with followers in the range of 100,000 to 500,000 can earn significantly more, potentially thousands of dollars per post.
Macro-Influencers: With followers between 500,000 and 1 million, these influencers can command tens of thousands of dollars for a single post or campaign. 
Influencers may also earn money through affiliate marketing, merchandise sales, and their product lines. The platform they use (Instagram, YouTube, TikTok, etc.) also plays a role in their earning potential. 
An influencer's niche (like beauty, fitness, gaming, or lifestyle) can impact their rates and earning potential. 
Your earning potential grows as your audience grows, which is why a course in social media marketing is a crucial piece of the puzzle in your influencing career journey. 
Influencer Employment Outlook 
The future continues to look bright for influencers. With brands increasingly turning to influencer marketing, there's a growing demand not just for the big names, but also for micro and nano-influencers who have a tight-knit niche following. 
The world of influencing is consistently changing too – new trends, and platform updates– so staying adaptable and on your toes is key. But for those who treat it as a real career, keeping their content fresh and engaging, there's plenty of room to grow and succeed, not just locally, but globally too.
How to Become an Influencer  
Online Courses
Interested in becoming an influencer? Online courses can be a game-changer in equipping you with the essentials. These courses cover everything from effective social media strategies to content creation, helping you thrive in the influencer world. Alongside this, an online course in business building can elevate your journey, teaching you how to turn your influencing activity into a sustainable business.
Micro-Credentials for Skill Enhancement
To fine-tune your skills, micro-credentials are the way to go. They offer focused learning on key areas like using TikTok effectively, creating engaging content, and understanding the dynamics of different social platforms. Whether it's mastering hashtags, analytics, or audience engagement, these specialised courses are designed to sharpen your abilities and boost your presence as a successful influencer.
Start Your Social Media Marketing Course Today  
Thinking about becoming an influencer? Kickstart your journey with Online Courses Australia.
Essential Influencer Skills
Jump into our courses for the key skills you need in the influencer world. You'll learn to build social media strategies, keep up with trends, and create engaging content. We're here to help you grow from a social media user to a savvy influencer.
Learn on Your Schedule
Busy life? No stress. Our courses are designed to fit around your life, making it easy to learn whether you're working full-time or have other commitments. Quality education in influencer marketing is just a click away.
Your Influencer Career Awaits
Ready to dive into the world of influencers? Start your path with Online Courses Australia, and begin shaping your future in social media marketing.
Social Media Essentials Bundle Info Pack Download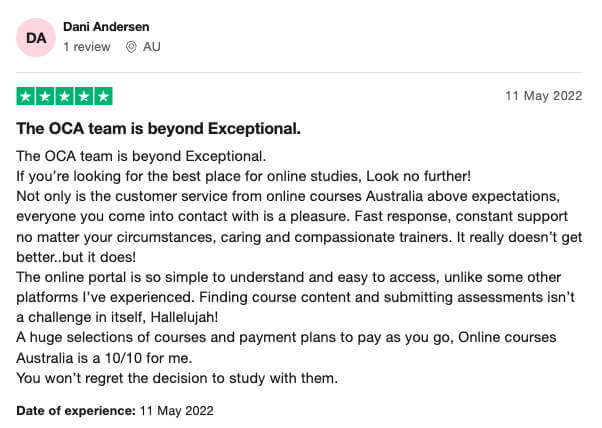 If you have additional questions about our courses that cover more than 20 different professional industries: 
Related Courses & Roles 
If you have a genuine passion for social media and marketing, the industry offers a wealth of career options. Here are some related courses and roles to check out:
---
Start a Career in Social Media Today!