If you're considering a career as an account manager, an online course is an excellent way to upskill while balancing your current commitments. 
With the importance of attributes like communication skills and problem-solving in this field, a well-curated online program can arm you with essential know-how. 
From understanding CRM systems like Salesforce to effectively managing budgets and clients' needs, you'll gain a comprehensive skill set. 
It offers a convenient and effective stepping stone for both entry-level positions and more advanced roles like a key account manager, optimising your career path in Australia.
What is an Account Manager? 
An account manager in Australia is the go-to point of contact between a company and its clients. Account managers have a strong focus on understanding clients' needs and building long-term relationships. 
They're skilled in communication, CRM systems like Salesforce, and budget management. From entry-level to senior roles, their job is crucial for business development and customer satisfaction.
Day in the Life of an Account Manager
What does your day-to-day look like as an account manager? Below are some of the typical daily duties you'll undertake:
Serve as the primary point of contact for clients
Understand and assess client's needs to provide tailored solutions
Manage budgets related to client accounts
Use CRM systems like Salesforce to track client interactions
Collaborate with the sales team to achieve sales goals
Focus on business development by acquiring new clients and upselling to existing ones
Maintain long-term relationships for customer satisfaction
Monitor and report on the performance of accounts
Coordinate with other departments, like marketing and public relations, to meet clients' needs
Utilise interpersonal and communication skills for effective relationship management
Resolve client issues through problem-solving and negotiation skills
Update clients on new company products and services as part of upselling efforts
Conduct regular client meetings to review account status and future needs
Report to senior account managers or director of accounts on client metrics and opportunities.
Account Manager Skills
A career in account management involves a blend of soft skills (skills you likely already have) and hard skills (skills you'd learn through an online course).
Account Manager Soft Skills
Adaptability
Communication
Listening
Problem-Solving
Negotiation
Time Management
Teamwork
Hard Skills for Account Manager
Proficient in using Customer Relationship Management (CRM) tools like Salesforce to track interactions, sales, and deliverables for each client.
Capable of overseeing budgets related to client accounts to ensure profitability. This involves everything from setting budgets to tracking expenditures and explaining variances.
Equipped with a deep understanding of sales strategies, including upselling and new business acquisition, to meet and exceed sales targets.
Skilled in collecting and interpreting data to assess account performance, understand market trends, and make informed decisions.
Effective at managing multiple projects simultaneously, from initiation to completion, while coordinating with various departments.
Comprehensive understanding of company products to address client's needs and offer tailored solutions effectively.
Ability to use standard industry software and tools, not just limited to CRM but also encompassing spreadsheets, presentation software, and social media platforms.
These hard and soft skills combined make for an effective account manager, capable of not only meeting clients' needs but also contributing significantly to business development.
How Much Can You Earn as an Account Manager?
According to Labour Market Insights, a sales manager can earn an annual average salary of $132,496. An account manager often has similar responsibilities and duties as a sales manager, so you could expect to earn a similar amount. 
This exact salary will depend on your specific industry and exact job description/role within the company. 
Account Manager Employment Outlook 
The future for sales and accounts managers looks promising, according to Jobs & Skills Australia. With a moderate growth rate, the number of account manager roles is anticipated to reach around 172,400 by 2026. This suggests a steady demand for skilled professionals in this area.
How to Become an Account Manager 
If you're eyeing a career as an account manager in Australia, the entry avenues are more versatile than ever before.
Online Courses: Educational platforms like Online Courses Australia offer several courses that can help you get a kickstart in this rewarding field. These online modules cover essential ground—from practical skills like mastering CRM systems to understanding budgets and client relationship management. If you're balancing other commitments, online study could be the perfect solution.
Micro-Credentials: These are essentially compact credentials that focus on specific aspects of an account manager role. Think of them as bite-sized chunks of knowledge that can upskill you in areas like interpersonal skills or performance management. 
Both routes are great entry points into account management, and the right one for you will depend on your current skill set and career goals. Whether you're aiming for entry-level positions or eyeing a senior account manager role, these educational pathways provide you with the tools you need for a successful career path.
Start Your Account Manager Course Today
Dreaming of a fulfilling career in account management? There's no time like the present. Online Courses Australia enables you to dive into the nuts and bolts of the role, all from your own home.
Job-Ready Skills
We deliver practical know-how and vital foundational lessons tailored to propel you into the account management world. Whether it's business development strategies or mastering client relations, we have you covered.
Learn When It Suits You
Our offerings are designed to flex around your life—perfect for those juggling other commitments. Say goodbye to long commutes and hello to accessible, quality education right where you are.
Ready to leave a mark in the account management field? Your journey starts now with Online Courses Australia.
Advanced Sales & Customer Service Skill Info Pack Download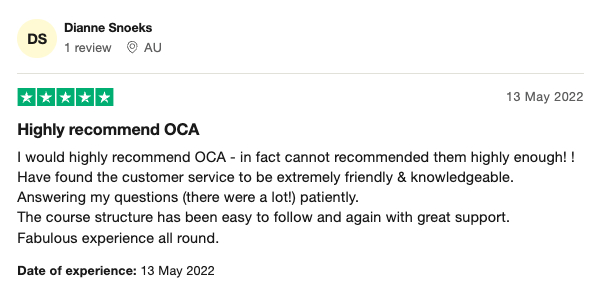 If you have additional questions about our business courses or our full range of courses that cover more than 20 different professional industries: 
Related Courses & Roles 
If you have a genuine passion for sales, the industry offers a wealth of career options beyond sales managers. 
Here are some related courses and roles to check out:
---
Start a Career in Advanced Sales Today!