An online course in sales and customer service can be a game-changer if you're eyeing a sales manager role. It helps you build key skills like leadership and communication while you're still on the job. 
You'll learn how to motivate your sales team, keep customers happy, and smash those sales targets. All this makes you a top pick for any sales manager job. Here's everything you need to know to get started. 
What Does a Sales Manager Do? 
A sales manager is the driving force behind a company's sales team. Sales reps use their leadership skills to set sales goals and design sales strategies. Their role also involves analysing sales data and working within budgets to ensure profitability. 
A good sales manager uses their communication skills to build strong customer relationships while also motivating their team members to meet or exceed sales quotas. Overall, their focus is on boosting the company's sales performance.
Day in the Life of a Sales Manager
No two days are exactly the same when you're a sales manager, but here are some of the typical duties you're likely to undertake: 
Typical Daily Duties
Kick off the day by looking at sales metrics to gauge team performance and identify areas for improvement.
Catch up with sales team members for a brief huddle to discuss sales targets and any pressing issues.
One-on-one chats with representatives to review quotas and offer support.
Spend time fostering customer relationships through calls or emails, ensuring long-term business.
Conduct or oversee short training programs to sharpen the skills of the sales staff.
Mid-day check on sales strategies in place, tweaking as needed to meet set sales goals.
Review budgets to ensure all activities align with the company's financial plan.
Use CRM tools like Salesforce to update customer info, track new business, and forecast future sales.
Evaluate metrics again to see how the team has performed throughout the day.
Sales Manager Skills
A career as a sales manager involves a blend of soft skills (skills you likely already have) and hard skills (skills you'd learn through an online course). 
Sales Manager Soft Skills
Empathy
Communication
Adaptability
Motivating
Problem-solving
Hard Skills for Sales Manager
CRM Mastery: Effective use of CRM tools for tracking customer interactions and elevating customer relationships.
Conflict Resolution: Techniques for resolving customer issues without breaking company policies.
UX Design: Principles for making customer experiences engaging from the first interaction to the final sale.
Quality Metrics: Measuring and analysing service quality to consistently deliver top-notch customer service.
Sales Tactics: Proven strategies for making products or services irresistible to potential buyers.
Presentation Skills: Proficiency in creating and delivering impactful presentations that engage audiences.
Proposal Writing: Crafting compelling proposals that meet client needs and stand out among competitors.
Negotiation Skills: Skill set for negotiating contracts and establishing long-lasting business relationships.
How Much Can You Earn as a Sales Manager?
According to Labour Market Insights, a sales manager can earn an annual average salary of $132,496. 
This exact salary will depend on your specific industry and exact job description/role within the company. 
Sales Manager Employment Outlook 
The future for sales managers looks promising, according to Jobs & Skills Australia. With a moderate growth rate, the number of sales manager roles is anticipated to reach around 172,400 by 2026. This suggests a steady demand for skilled professionals in this area.
How to Become a Sales Manager 
Dreaming of a career as a sales manager? Good news — there's more than one way to crack into this dynamic role.
Online Courses
Keen to get started but strapped for time? Online platforms like Online Courses Australia offer tailored sales manager courses that have got you covered. From mastering CRM tools to understanding sales tactics and quality metrics, these courses lay the groundwork you need to succeed. The cherry on top? You can do it all without sacrificing your current commitments.
Micro-Credentials
Looking for something even more streamlined? Consider micro-credentials. These bite-sized credentials hone in on specific sales manager skills, like performance management or developing your interpersonal skills. They're perfect if you want to pick up a particular expertise without going all-in on a comprehensive course.
Both these avenues equip you with the hard and soft skills to rise through the ranks. So whether you're juggling a full-time job or looking to make a swift career pivot, you've got options. 
Start Your Sales Manager Course Today 
Why put off shaping a fulfilling career? With Online Courses Australia, dive into sales manager essentials straight from the comfort of your home.
Job-Ready Skills
Our courses arm you with the nitty-gritty skills and baseline know-how to shine in the field. Whether it's mastering CRM or finessing your negotiation skills, we've got your back.
Learn at Your Own Pace
Specially crafted for both part-time and full-time commitments, our courses meet you where you are. Skip the daily commute and prerequisites — world-class training comes straight to your screen.
Ready to step up your game in sales management? Your path to making an impact begins today with Online Courses Australia.
Advanced Sales & Customer Service Skill Info Pack Download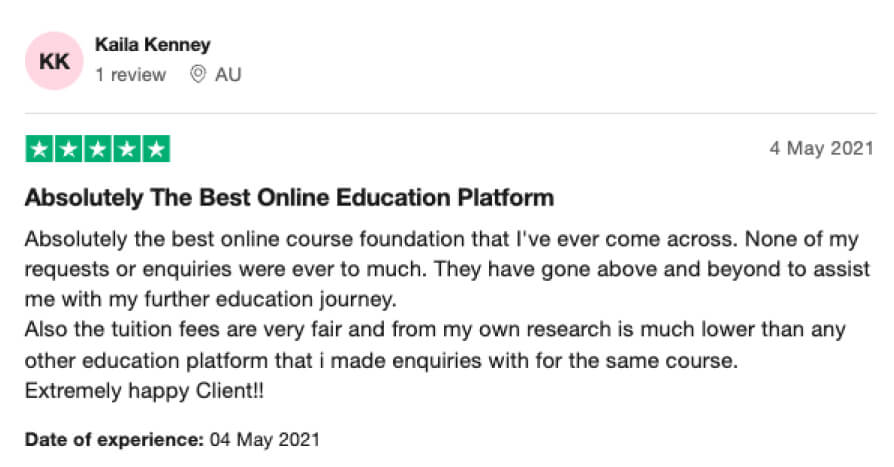 If you have additional questions about our business courses or our full range of courses that cover more than 20 different professional industries: 
Related Courses & Roles 
If you have a genuine passion for sales, the industry offers a wealth of career options beyond sales managers. 
Here are some related courses and roles to check out:
---
Start a Career in Advanced Sales Today!