To kickstart your career as a nutritionist, understanding areas like human nutrition, food science, and exercise is key. 
In Australia, while you might not always need formal qualifications to start in nutrition and dietetics, it's important to have some level of study under your belt if you truly want to succeed as a nutritionist.
Online courses in health and nutrition are a great way to get started – covering important topics like healthy eating and clinical nutrition while preparing you for roles in the food industry or healthcare sector. 
It's the smart smart way to fast-track your career in nutrition. Here's how to get started with an online nutrition course.
What Does a Nutritionist Do? 
A nutritionist in Australia focuses on helping people eat better and live healthier. They work in healthcare, the food industry, or on their own, advising on diet plans and healthy eating. They understand human nutrition and guide individuals in making the right food choices, playing a key role in promoting overall wellness and health.
Day in the Life of a Nutritionist 
Wondering what a typical day as a nutritionist looks like? No two days will ever be exactly alike, but here are some of the roles & duties you can expect to perform: 
Typical Daily Duties
Assessing clients' dietary habits and health needs.
Creating personalised diet plans and healthy eating strategies.
Providing nutritional advice and education.
Keeping up-to-date with the latest research in human nutrition and public health.
Collaborating with other health professionals in healthcare settings.
Conducting workshops or seminars on nutrition and wellness.
Consulting on food preparation and menu development in the food industry.
Monitoring and evaluating clients' progress and adjusting plans as necessary.
Nutritionist Skills
To be a successful nutritionist, you'll need a blend of soft skills (skills you naturally possess) and hard skills (skills you'd learn from studying nutrition). 
Nutritionist Soft Skills
Effective communication and listening skills.
Empathy and understanding of clients' needs.
Ability to motivate and inspire clients.
Strong organisational and time-management skills.
Adaptability to different client needs and situations.
Critical thinking and problem-solving skills.
Hard Skills for Nutritionists
Understanding and applying principles of nutritional balance and moderation.
Knowledge of pre-, during, and post-exercise nutrition for optimal performance and recovery.
Developing dietary recommendations tailored for weight loss.
Guiding clients on hydration before, during, and after exercise.
Implementing strategies for muscle growth through nutrient timing.
Understanding the role and application of supplements in sports and health.
Crafting comprehensive and personalised meal plans.
Applying intermittent fasting techniques and understanding their impact.
In-depth knowledge of the ketogenic diet and its applications.
Expertise in carbohydrate loading for athletic performance.
Skills in evaluating and analysing clients' current diets and making informed recommendations.
How Much Can You Earn as a Nutritionist?
According to Labour Market Insights, the average annual salary for nutrition professionals is $83,058 for an entry-level position.
However, your salary will depend on a few factors. For example, if you start your own nutrition consulting business, your earning potential can be significantly higher. 
And, the more you study the more your earning potential grows, for example combining nutrition with personal training for a more holistic health and fitness services offering. 
Nutritionist Employment Outlook 
The Australian job market for nutritionists has been steadily growing over the past five years.
According to Jobs & Skills Australia's employment projections, the number of nutritionist roles is expected to grow moderately, reaching 8,500 by 2026.
How to Become a Nutritionist 
If you're considering a career in nutrition in Australia, there are various, flexible pathways to enter this field.
Online Courses: Websites like Online Courses Australia provide dedicated courses for aspiring nutritionists. Our courses tackle key areas, from practical skills in dietary assessment to understanding nutrition science. They're an ideal choice if you need to juggle other commitments while you study.
Micro-Credentials: These shorter, focused courses concentrate on specific nutritionist skills and knowledge areas, offering a targeted approach to learning. They're great for adding specific expertise to your skillset. For example, combining personal training skills or learning how to start your own business. 
Start Your Nutritionist Course Today 
Don't put off transforming your passion for nutrition into a rewarding career. With Online Courses Australia, begin your journey to becoming a nutritionist from the comfort of your home.
Job-Ready Skills
Our courses provide you with the essential skills and knowledge needed to succeed in the nutrition field. From foundational principles to advanced concepts, we cover all you need to know.

Learn at Your Own Pace
Our courses are designed to fit both part-time and full-time schedules, offering you the flexibility to learn on your own terms. Say goodbye to the hassle of commuting and strict prerequisites; we bring quality education right to your doorstep.
Eager to make an impact as a nutritionist? Your path starts now with Online Courses Australia.
Nutrition & Business Info Pack Download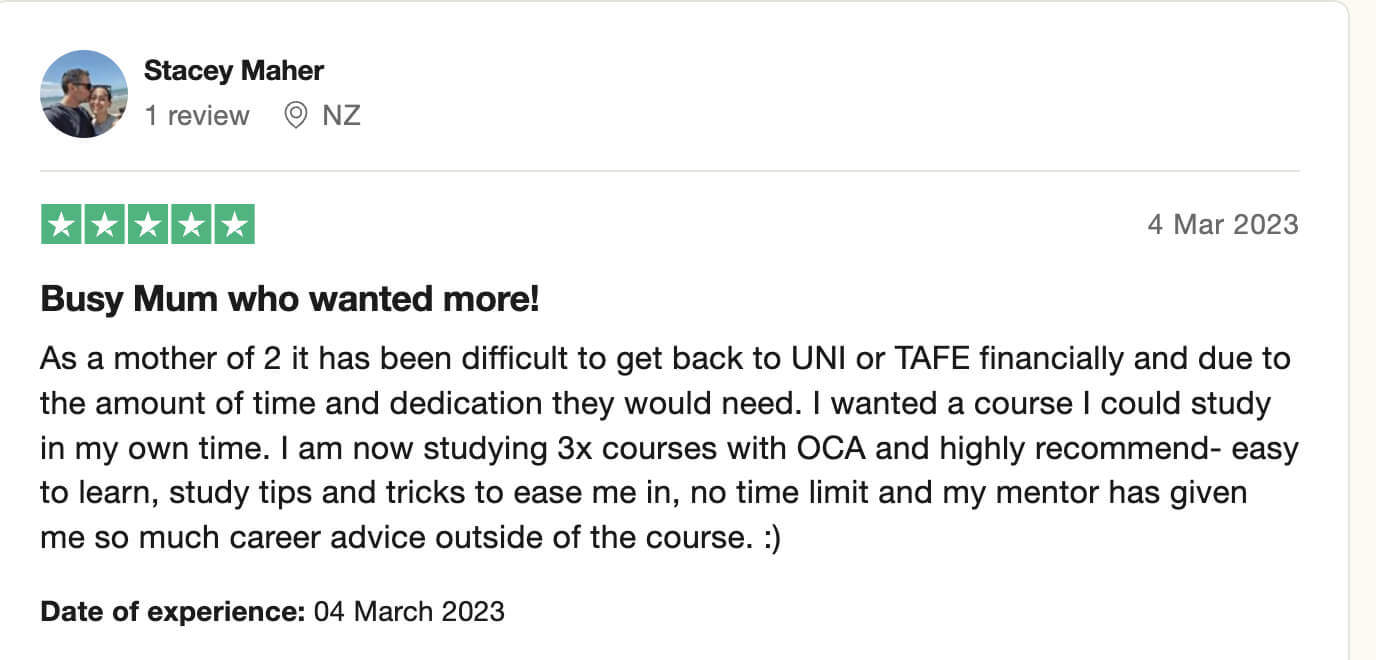 If you have additional questions about our nutritionist courses or our full range of courses that cover more than 20 different professional industries: 
Related Courses & Roles 
If you have a genuine passion for health and fitness, here are some related  and complementary courses to check out: 
If you have additional questions about our health & fitness courses or our full range of courses that cover more than 20 different professional industries: 
If you have a genuine passion for health and nutrition or maybe want to start your own business, here are some related courses to check out:
---
Start a Career in Nutrition and Business Today!