Naturopaths in Australia need a mix of science, nutrition, herbal medicine, and mental health skills. The good news is there are several entry pathways to help you become a naturopath faster, with an advanced nutrition online course being one of the best ways to kick-start your career.
Online courses cover key areas like natural remedies, dietary advice, and complementary medicine, along with crucial communication skills.
They're ideal for flexible learning, whether aiming for full-time or part-time work, equipping you to diagnose health issues and develop holistic treatment plans.
What is a Naturopath?
A naturopath is a health professional in Australia specialising in natural medicine and complementary therapies. They focus on holistic approaches to treating health conditions, often using herbal medicine, dietary changes, and lifestyle advice. Naturopaths aim to identify and treat imbalances in the body, promoting overall wellness and mental health. 
They may incorporate various techniques like acupuncture, hydrotherapy, and homoeopathy, and often work in private practice or alongside other health practitioners in the broader healthcare system. Their goal is to support the whole person in achieving a balanced and healthy life.
Day in the Life of a Naturopath 
Wondering what a typical day as a naturopath looks like? No two days will ever be exactly alike, but here are some of the roles & duties you can expect to perform: 
Typical Daily Duties
Assessing patients' health conditions and identifying imbalances.
Developing individualised treatment plans incorporating natural remedies and dietary changes.
Providing lifestyle advice and holistic approach strategies.
Prescribing herbal medicine and supplements as part of natural health treatments.
Conducting complementary therapies like acupuncture or hydrotherapy.
Collaborating with other health professionals to offer integrated care.
Educating patients on the benefits of natural therapies and whole person wellness.
Monitoring and adjusting treatment plans for optimal health outcomes.
Engaging in ongoing professional development in naturopathy and complementary medicine.
Naturopath Skills
To be a successful naturopath, you'll need a blend of soft skills (skills you naturally possess) and hard skills (skills you'd learn from studying nutrition). 
Naturopath Soft Skills
Effective communication skills 
Empathy and understanding
Ability to motivate and inspire 
Strong organisational and time-management skills.
Adaptability to different client needs and situations.
Critical thinking and problem-solving skills.
Hard Skills for Naturopaths
Knowledge of herbal medicine and natural remedies.
Proficiency in dietary and nutritional assessment.
Skills in acupuncture and hydrotherapy techniques.
Ability to diagnose health conditions using naturopathic methods.
Expertise in creating individualised treatment plans.
Familiarity with complementary and alternative medicine practices.
Understanding of the principles of holistic health and whole-person care.
Competence in the use of natural supplements for treatment.
How Much Can You Earn as a Naturopath?
According to Labour Market Insights, the average annual salary for nutrition professionals is $70,434 per year for an entry-level position.
However, your salary will depend on a few factors. For example, if you start your own naturopathy business, your earning potential can be significantly higher. 
And, the more you study the more your earning potential grows, for example combining naturopathy with personal training for a more holistic health services offering. 
Naturopath Employment Outlook 
The Australian job market for naturopaths has been steadily growing over the past five years.
According to Jobs & Skills Australia's employment projections, the number of naturopath roles is expected to grow moderately, reaching 8,500 by 2026.
How to Become a Naturopath 
To fast-track your career in naturopathy in Australia, you can begin with a foundational course in nutrition, providing a comprehensive entry point into this holistic field.
Online Courses: Websites like Online Courses Australia offer specialised nutrition courses that can serve as a stepping stone to naturopathy. These programs cover essential aspects such as dietary assessment and nutrition science, ideal for those balancing other life commitments.
Micro-Credentials: For a more focused approach, short courses target specific aspects of health and nutrition to round out your knowledge. For example, a course in fitness or starting your own business will give you a competitive edge in the industry. 
Start Your Naturopath Career Today 
Don't delay in turning your interest in natural health into a fulfilling career. With Online Courses Australia, you can embark on your path to becoming a naturopath, all from the comfort of your home.
Skills for a Naturopathic Career
Our courses equip you with the essential skills and knowledge needed to jumpstart your career in naturopathy and holistic health.
Flexible Learning Options
Designed to accommodate both part-time and full-time learners, our courses provide the flexibility to study at your own pace. 
Ready to start your journey in naturopathy and make a difference? Your new career chapter begins today with Online Courses Australia.
Advanced Nutrition Cred Info Pack Download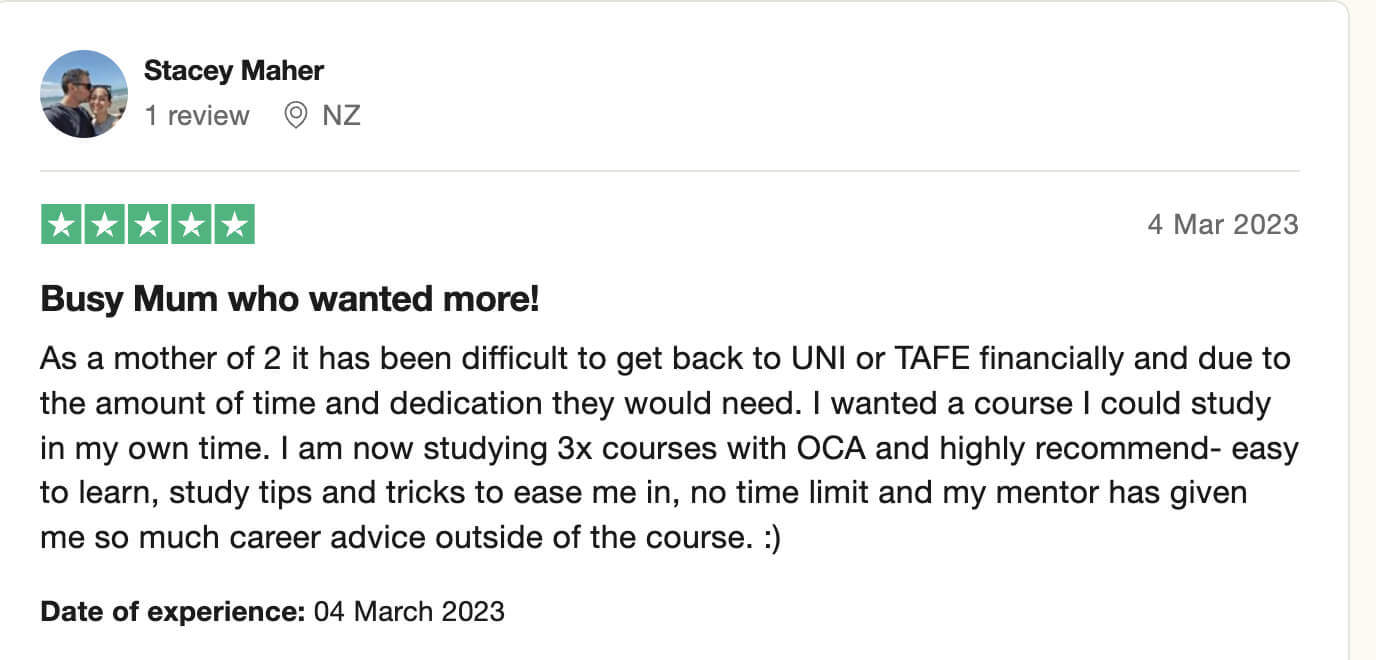 If you have additional questions about our full range of courses that cover more than 20 different professional industries: 
Related Courses & Roles
If you have a genuine passion for health and fitness, here are some related  and complementary courses to check out: 
If you have additional questions about our health & fitness courses or our full range of courses that cover more than 20 different professional industries: 
If you have a genuine passion for health and nutrition or maybe want to start your own business, here are some related courses to check out:
---
Start a Career in Advanced Nutrition Today!