Embarking on a new career as a life coach demands a unique blend of personal growth, honed coaching skills, and business acumen. 
While there are various types of life coaches— from health coaches to wellness coaching specialists — a core skill across all niches is understanding people. That's why one of the best starting points on this career path could be an online course in counselling. 
This route offers a time-efficient and flexible way to gain the competencies you'll need to help clients and operate a successful life coaching practice in Australia. 
Life Coach Overview
A life coach helps clients navigate various aspects of their lives, from personal development to career progression. They employ coaching skills like active listening and effective communication to guide people towards their best life.
Day in the Life of a Life Coach 
A typical day for a life coach in Australia involves a blend of client sessions, business development, and personal growth activities.
Typical Daily Duties:
Client Sessions: Whether it's in-person or via social media platforms, most of the day is spent in one-on-one coaching sessions. The life coach employs active listening and other coaching skills to help clients define and reach their goals in specific areas of their lives.
New Clients Outreach: Scouring various platforms and networks to find potential clients who can benefit from life coaching. This is crucial for scaling your coaching business.
Personal Development: Reading is a part of the life coach's daily routine, always looking to expand their knowledge base to better serve their clients.
Administrative Tasks: Managing schedules, following up with clients, and other back-office duties to keep the coaching practice running smoothly.
Social Media Engagement: Posting insightful content or tips related to personal growth, mental health, or your coaching niche, aiming to engage current and potential clients.
Training: Whether you're working full-time or part-time, keeping up with the latest coaching industry trends and taking life coaching courses or training programs are a must.
Whether you're considering this as a new career path or looking to transition into a full-time life coaching career, each day offers a balance of meaningful interaction, continual learning, and business growth.
Life Coach Skills
Contemplating a career as a life coach? It's essential to have the right mix of soft and hard skills to excel in this field. Life coaching isn't just about giving advice; it's about empowering people to find their own answers.
Life Coach Soft Skills
Active Listening
Empathy
Effective Communication
Adaptability
Time Management
Emotional Intelligence
Conflict Resolution
Hard Skills for Life Coach
By undertaking a counselling or mental health course, you'll equip yourself with the relevant practical skills to kick-start your life coach career as you learn the following: 
Assessment Techniques: Counselling courses teach you to evaluate psychological and emotional states, skills that are directly applicable to life coaching.
Behavioural Strategies: From counselling, you can learn techniques to help clients change negative behavioural patterns.
Crisis Management: Although life coaching is not a substitute for mental health care, basic crisis management skills from counselling can be helpful in urgent situations.
Ethical Guidelines: Counselling courses often include ethical training, teaching you to maintain confidentiality and uphold professional standards.
How Much Can You Earn as a Life Coach?
Labour Market Insights reports an average income of around $86,000 per year for counsellors (an adjacent career to life coaches). 
However, this figure can vary significantly based on your specific coaching niche, experience, and skills. Upskilling through life coaching courses or training programs – like a relationship coaching course – can drastically boost your earning potential. This is especially true if you're running your own coaching business, where added skills can set you apart from the competition, helping you attract more potential clients and charge higher rates.
Life Coach Employment Outlook 
The life coaching industry is on the rise. According to Jobs & Skills Australia's employment projections, the number of workers in this field is expected to grow strongly, likely reaching 27,800 by 2026. 
How to Become a Life Coach 
If you're eyeing a career as a life coach in Australia, the entry avenues are more versatile than ever before.
Online Courses: Platforms like Online Courses Australia offer specialised courses to help you get started in this rewarding career. These online modules cover essential ground, from practical coaching skills to effective business management, and even delve into specific areas like mental health and personal development. Best of all, these courses offer the flexibility you might need if you're juggling other commitments.
Micro-Credentials: Alternatively, you can opt for micro-credentials, which are compact courses that zoom in on specific aspects of life coaching. Whether you're interested in honing your active listening skills via a counselling micro-credential or mastering the art of social media marketing for your coaching business, micro-credentials offer a quick and focused way to upskill.
Start Your Life Coach Course Today 
Have you ever wanted to turn your passion for helping others into a meaningful career? Well, why wait? With Online Courses Australia, you can start diving into the world of life coaching straight from the comfort of your own home.
A Curriculum that Works for You
Our carefully crafted courses are designed to provide you with the practical skills and foundational knowledge you need to excel in this field. Whether it's coaching techniques, active listening, or even social media marketing for your future coaching business, we've got you covered.
Flexibility on Your Terms
We understand that life is busy. That's why our courses are designed to fit both part-time and full-time schedules. Forget about the hassle of commuting or meeting prerequisites; quality training comes right to your fingertips.
Your Journey Starts Today
Ready to make a difference and help clients live their best lives? Your journey into the life coaching industry starts today with Online Courses Australia. Download your free info pack below and take the first step towards a fulfilling new career path.
Counselling Course Info Pack Download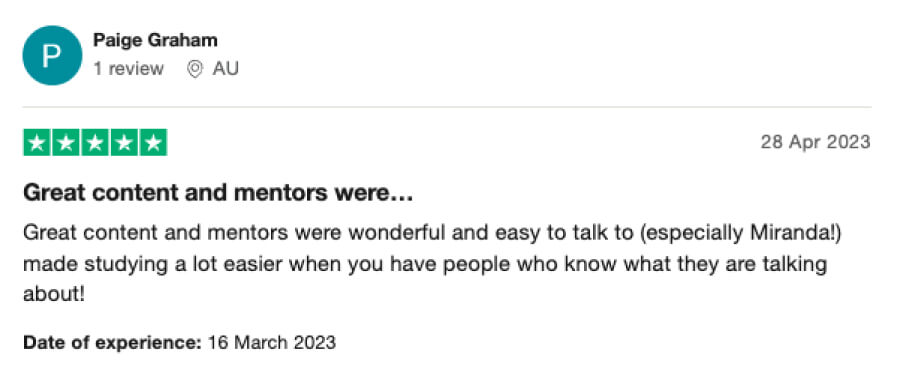 If you have additional questions about our full range of courses that cover more than 20 different professional industries: 
Related Courses & Roles 
If you have a genuine passion for helping others, there are plenty of community-focused courses waiting for you. 
Here are some related courses and roles to check out:
---
Start a Career in Counselling Today!