The lash tech field in Australia is booming, and getting started in this creative and dynamic industry is easier than you might think. Online lash extension courses offer a flexible way to learn everything about lash extensions, allowing you to study at your own pace.
Through online study, you'll pick up everything from classic to volume lash techniques, to lash application and self-promotion on social media. Start your lash artist journey with eyelash extension training at Online Courses Australia and step into a world of beauty opportunities.
What Does a Lash Tech Do? 
An eyelash technician applies eyelash extensions, tailoring them to each person's eye shape and lash type. They use tweezers to carefully attach each extension to natural lashes. Lash techs also offer advice on how to look after your new lashes.
They often work in beauty salons, run their own business, or provide services on the go, and use social media to show off their work. 
Day in the Life of a Lash Tech
If you're looking for a creative and fun career where no two days are the same, becoming a lash may be your calling. Here's what a day in the life as a lash tech can look like:
Typical Daily Duties
Consultations: Meet with clients to discuss their desired lash look, considering eye shape and natural eyelashes.
Lash Extension Application: Using tweezers and steady hands to apply various types of extensions, such as classic lash extensions or volume lashes.
Aftercare Advice: Providing clients with tips and guidelines to maintain their extensions and ensure the health of their natural lashes.
Cleaning and Sanitizing Tools: Ensuring all lash supplies, like tweezers and lash tweezers, are clean and sterile for each client.
Scheduling Appointments: Managing bookings, possibly using social media platforms to interact with and schedule clients.
Promoting Services: Utilising social media to showcase work and attract new clients.
Ordering Supplies: Keeping stock of lash supplies, including extensions, tweezers, and aftercare products.
Continuing Education: Staying updated with the latest trends and techniques in the beauty industry through online courses or training programs.
Client Follow-ups: Checking in with clients post-appointment to address any concerns and encourage repeat business.
Lash Tech Skills
To be a successful lash tech, you'll need a blend of soft skills (skills you naturally have) and hard skills (skills you'd learn from a lash tech course).
Lash Tech Soft Skills
Strong communication skills
Patience
Creativity and artistic flair
Detail-oriented mindset
Time management proficiency
Adaptability and problem-solving
Strong interpersonal skills
Hard Skills for Lash Techs
By undertaking an eyelash extension course, you'll equip yourself with the relevant practical skills to kick-start your lash tech career, such as:

Lash Extension Application: Skilled in various techniques, including classic and volume lash extensions.
Use of Tools: Proficient in using tweezers and other lash supplies for precise application.
Sanitation and Hygiene: Knowledgeable in sterilising equipment and maintaining a clean work environment.
Aftercare Knowledge: Advising clients on proper care of their extensions to maintain their look and lash health.
Social Media Skills: Utilising platforms for marketing and client engagement.
Education and Training: Completing training courses and staying updated with ongoing education in the beauty industry.
How Much Can You Earn as a Lash Tech?
According to Australian Labour Market Insights, a beauty therapist (and adjacent career to lash techs), can earn an average salary of $62,192.
However, the more study you do and skills you acquire, the more you can charge for your work. For example, you could combine your lash tech skills with other beauty treatments like makeup artistry to upsell your services and earn more money. 
If you choose to become a freelance lash tech – which many do – your earning potential is limitless. 
Lash Tech Employment Outlook 
The Australian job market for lash techs has been steadily growing over the past five years.
According to Jobs & Skill Australia, lash tech jobs will continue to grow, and are projected to reach 42,400 by 2026.
This means if you're thinking about pursuing your dream of becoming a lash tech in Australia, now is a fantastic time to get started. 
How to Become a Lash Tech 
Keen on becoming a lash tech in Australia? You've got a few flexible options to get started.
Online Learning: Start shaping your eyelash extension skills with online courses. At Online Courses Australia, our beauty business bundle covers absolutely everything you need to know about eyelash extensions, makeup & beauty and starting your own business. All studying is done at your own pace, which is perfect if you're working around other commitments.
Micro-Credentials: Micro-credentials are short, targeted courses that sharpen specific lash techniques and know-how. For example, a lash-lift and tint course or how to start your own lash business if you're thinking about freelancing. 
Start Your Eyelash Extension Course Today 
Don't wait to start your journey as a lash technician. With Online Courses Australia, you can begin learning the art of eyelash extensions from the comfort of your own home.
Practical Skills for a Thriving Career
Our courses are filled with the practical skills and key knowledge you need to excel in the lash tech field. From fundamental lash application techniques to advanced styles like classic lash and volume lashes, we've got you covered.
Study at Your Own Pace
Our flexible courses are tailored to fit your lifestyle, whether you're looking to work part-time or dive into a full-time lash tech career. Forget about commuting or sticking to strict class times—get top-notch training in eyelash extensions delivered directly to you.
Embark on a Rewarding Creative Path
Start your journey to becoming a skilled lash technician. Your new career begins now with Online Courses Australia.
Lash Tech Course Info Pack Download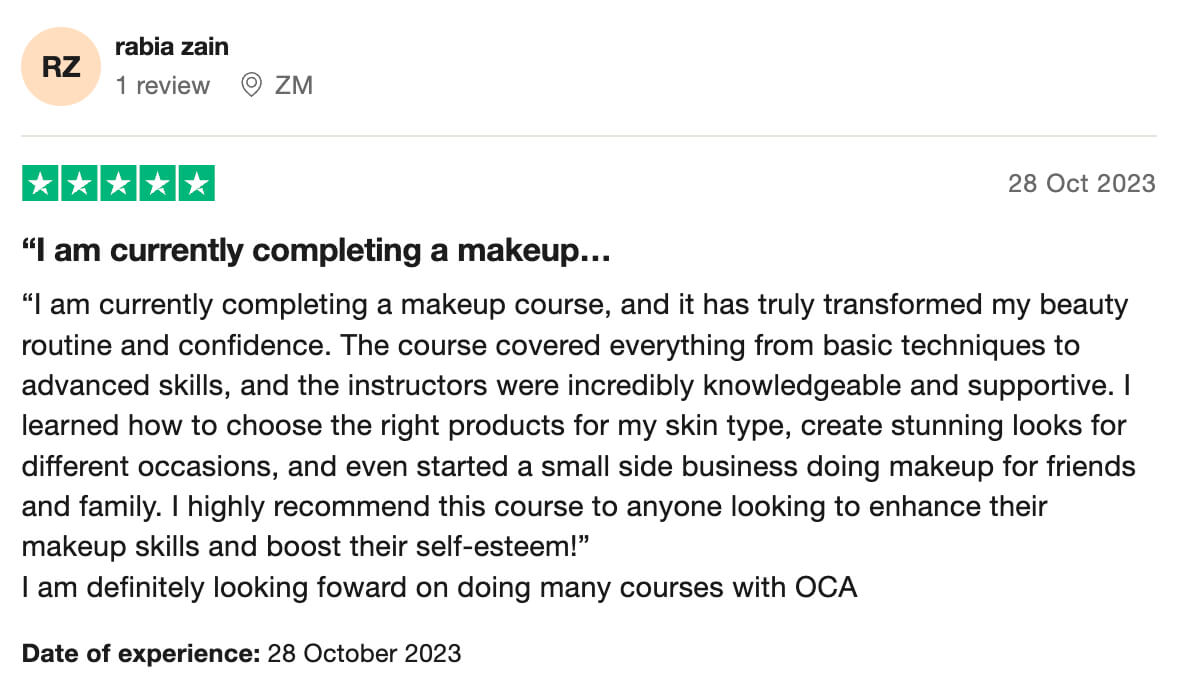 If you have additional questions about our lash tech courses or our full range of courses that cover more than 20 different professional industries: 
Related Courses & Roles 
If you have a genuine passion for lashes or are keen to start your own lash business, here are some related courses and roles to check out:
Read More
---
Start a Career in Lash Tech Today!