Interested in becoming a health and wellness coach? This career is all about helping people achieve a healthy lifestyle, whether it's shedding extra kilos, teaching them about integrative health & nutrition practices, or providing a tailored training program.
Online courses in health and nutrition are a great way to get started in this dynamic industry, offering the flexibility of self-paced health coach training from the comfort of home. 
Dive headfirst into the world of fitness, nutrition, and effective habit-change techniques. With the growing emphasis on well-being in Australia, an online health & fitness course is a smart career move and a great way to fast-track your career. Here's how to get started.
What Does a Health Coach Do? 
A health coach is your go-to for holistic well-being. They help with diets, exercise plans, and in some cases your overall mental health & well-being. Think of them as your fitness and nutrition guru, guiding you to smash your health goals – from weight loss to a healthier lifestyle.
Day in the Life of a Health Coach 
Wondering what a typical day as a health coach looks like? No two days will ever be exactly alike, but here are some of the roles & duties you can expect to perform: 
Typical Daily Duties
Reviewing and analysing clients' current diets.
Providing advice on balanced nutrition, including ketogenic and intermittent fasting diets.
Creating tailored exercise routines for clients, considering their fitness levels.
Promoting services to attract new clients.
Handling finances and understanding the financial side of the profession.
Dealing with sports injuries and injury prevention.
Evaluating clients' fitness levels and needs.
Developing exercise and nutrition plans tailored to specific groups.
Teaching clients about nutrition, exercise, and lifestyle changes.
Collaborating with healthcare professionals when necessary
Health Coach Skills
To be a successful health coach, you'll need a blend of soft skills (skills you naturally possess) and hard skills (skills you'd learn from studying nutrition). 
Health Coach Soft Skills
Effective communication and listening skills.
Empathy and understanding of clients' needs.
Ability to motivate and inspire clients.
Strong organisational and time-management skills.
Adaptability to different client needs and situations.
Hard Skills for Health Coaches
A deep understanding of nutrition principles, dietary guidelines, and specific diets like ketogenic or intermittent fasting.
Proficiency in designing effective exercise programs and understanding the biomechanics of physical activity.
The ability to assess clients' fitness levels, dietary habits, and health conditions accurately.
Creating customised fitness and nutrition plans tailored to individual needs and goals.
Skills in running a health coaching practice, including financial management and marketing.
Knowledge of sports injuries, injury prevention, and how to manage them.
Effective communication to educate and motivate clients to make lifestyle changes.
Analysing client data to track progress and make data-driven recommendations.
Helping clients make sustainable lifestyle changes beyond just diet and exercise.
Utilising strategies to facilitate lasting behaviour change in clients.
Understanding the basics of sports and health supplements.
Knowledge of how the body moves and functions during physical activities.
Conducting health screenings and referrals for clients when necessary.
Maintaining accurate records of client progress and plans.
How Much Can You Earn as a Health Coach?
According to Labour Market Insights, Sports Coaches, Instructors and Officials earn an average annual salary of $65,208. As an adjacent career, health coaches can expect to earn roughly the same.
However, there is the potential to earn more when you undertake further study, for example, if you studied entrepreneurship and started your own business as a health coach, your earning potential could far outweigh the industry average. 
Health Coach Employment Outlook 
The Australian job market for health coaches has been steadily growing over the past five years.
According to Jobs & Skills Australia, the sector is projected to continue to grow and is likely to reach 44,000 jobs by 2026.
How to Become a Health Coach 
If you're keen on a career as a health coach in Australia, there are multiple pathways to kickstart your journey: 
Online Courses: Platforms like Online Courses Australia offer comprehensive courses tailored for aspiring health coaches. These courses cover crucial aspects, from hands-on dietary assessment skills to in-depth knowledge of nutrition science. They're a perfect choice if you're looking for a flexible learning option that allows you to balance your studies with other commitments.
Micro-Credentials: For a more focused approach, consider micro-credentials. These shorter courses hone in on specific health coaching skills and knowledge areas, providing a targeted way to enhance your expertise. For instance, you can combine personal training skills or gain insights into starting and running your own health coaching business, setting you up for success in this rewarding field.
Start Your Health Coach Course Today 
Don't delay turning your passion for helping others reach their potential into a fulfilling career. With Online Courses Australia, you can kickstart your journey to becoming a health coach right from the comfort of your own home.
Job-Ready Skills
Our courses equip you with the essential skills and knowledge required to excel in the nutrition field. From fundamental principles in personal to advanced nutrition concepts, we provide comprehensive coverage of everything you need to learn.
Learn at Your Own Pace
Our courses are designed to accommodate both part-time and full-time schedules, giving you the freedom to learn on your own terms. Say goodbye to the hassles of commuting and rigid prerequisites; we bring top-quality education directly to you.
If you're keen to make a meaningful impact as a health coach, your journey begins now with Online Courses Australia.
Personal Training & Nutrition Bundle Info Pack Download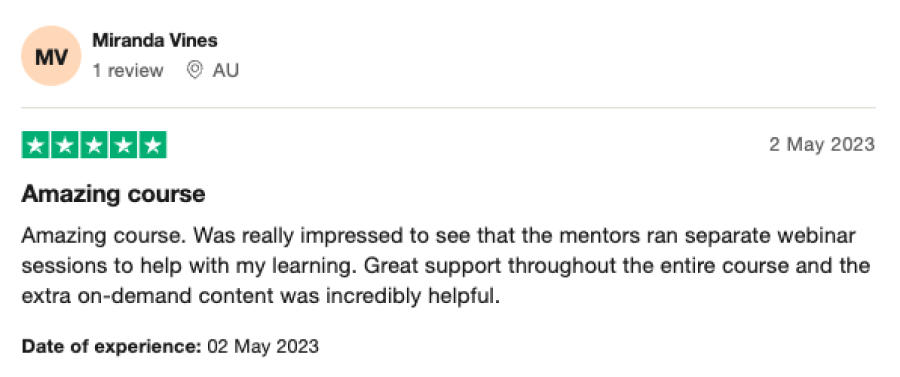 If you have additional questions about our full range of courses that cover more than 20 different professional industries: 
Related Courses & Roles 
If you have a genuine passion for health and fitness, here are some related  and complementary courses to check out: 
If you have additional questions about our health & fitness courses or our full range of courses that cover more than 20 different professional industries: 
If you have a genuine passion for health and nutrition or maybe want to start your own business, here are some related courses to check out:
---
Start a Career in Personal Training Today!