Considering a career as a fitness instructor? Online study offers a straightforward and flexible route to achieving your goals.
Learn at your own pace, and fit your studies around your existing commitments. With no prerequisites, OCA's health and fitness courses provide a practical way to gain essential knowledge and skills, right from your home.
It's the perfect pathway for those eager to dive into the world of fitness, whether it's in group exercise, personal training, or another area in the Australian fitness industry. Find out exactly how to get started below. 
What Does a Fitness Instructor Do?
A fitness instructor, typically working in a fitness centre or gym in Australia, designs and leads exercise programs and fitness routines to help individuals achieve their fitness goals.
They specialise in various forms of physical activity, like aerobics or group exercise classes, and often provide guidance on maintaining fitness levels through tailored workouts.
Fitness instructors are key health professionals in the fitness industry, helping clients improve their physical fitness in a supportive and motivating environment.
Fitness Instructor Vs Personal Trainer
While both are fitness trainers, the roles of a fitness instructor and personal trainer do vary.
Fitness instructors/gym instructors primarily lead small group exercise classes like aerobics or yoga, providing general fitness guidance to cater to the overall group's needs.
Personal trainers work face-to-face with typically one client at a time, offering tailored exercise routines and specific fitness advice.
Day in the Life of a Fitness Instructor 
No two days are the same when you're a fitness instructor, but here are some duties you'll likely perform on a day-to-day basis:
Typical Daily Duties
Designing Fitness Programs: Tailoring exercise programs to various fitness levels, ensuring they align with clients' fitness goals.
Leading Group Exercise Classes: Conducting diverse group fitness classes, like aerobics, ensuring active engagement and effective workout routines.
Personal Training Sessions: Providing individualised attention through personal training, focusing on specific fitness needs.
Professional Development: Staying updated with the latest fitness industry trends and health guidelines.
Fitness Assessments: Performing regular fitness level evaluations and consultations, adjusting exercise programs as needed.
Social Media Engagement: Promoting fitness programs and sharing health tips on social media, enhancing community engagement in the Australian fitness market.
First Aid Readiness: Ensuring client safety by being prepared to provide first aid during training sessions.
Equipment Maintenance: Regularly checking and maintaining gym equipment for safe and effective workouts.
Fitness Instructor Skills
To be a successful fitness instructor, you'll need a blend of soft skills (skills you naturally have) and hard skills (skills you'd learn from a fitness course). 
Fitness Instructor Soft Skills
Communication
Empathy
Motivation
Adaptability
Time Management
Passion for Health & Fitness
Hard Skills for Fitness Instructors
Skilled in creating tailored exercise programs that cater to individual fitness levels and goals, incorporating various forms of physical activity, from aerobics to strength training.
Proficient in conducting detailed fitness assessments, including measuring body composition, fitness levels, and overall physical health, to create appropriate and effective fitness routines.
Experienced in leading group exercise classes, ensuring engaging, safe, and effective workouts for participants of varying skill levels. This includes managing the dynamics of a group while paying attention to individual needs.
Understanding advanced nutrition principles to provide general dietary advice to clients, complementing their fitness programs for optimal results.
Equipped with the necessary first aid skills to handle emergencies during training sessions, ensuring client safety at all times.
Competent in the use and upkeep of various gym equipment, ensuring safe operation during exercise sessions.
How Much Can You Earn as a Fitness Instructor?
According to Labour Market Insights, Sports Coaches, Instructors and Officials earn an average annual salary of $65,208. As an adjacent career, fitness instructors can expect to earn roughly the same.
However, there is the potential to earn more when you undertake further study, for example, if you studied entrepreneurship and started your own business as a fitness instructor, your earning potential could far outweigh the industry average. 
Fitness Instructor Employment Outlook 
The Australian job market for fitness Instructors has been steadily growing over the past five years.
According to Jobs & Skills Australia, the sector is projected to continue to grow and is likely to reach 44,000 jobs by 2026.
How to Become a Fitness Instructor 
If you're aiming to become a fitness instructor in Australia, there are various pathways to get started.
Online Study: Online education platforms like Online Courses Australia offer a range of health and fitness courses. These courses cover key areas from exercise program design to personal training techniques. Online study is a great option if you are juggling multiple commitments and want to study at your own pace. 
Micro-Credentials: These short courses focus on specific fitness instructor skills. – like personal training or even nutrition credentials. They're a practical choice for enhancing particular aspects of your fitness expertise.
Start Your Fitness Instructor Course Today
Ready to start a career as a fitness instructor? With Online Courses Australia's fitness training courses, you can start today from the comfort of your own home.
Job-Ready Skills
Our courses provide the key skills and knowledge you need to excel as a fitness instructor.
From group exercises to personal training basics, we cover what's essential.
Flexible Learning
Suitable for both part-time and full-time commitments, our courses are designed to fit your lifestyle. Learn from home without worrying about commuting or prerequisites.
Kickstart Your Fitness Instructor Career
Take the first step in your Fitness Instructor journey with Online Courses Australia.
Fitness Pathway Course Info Pack Download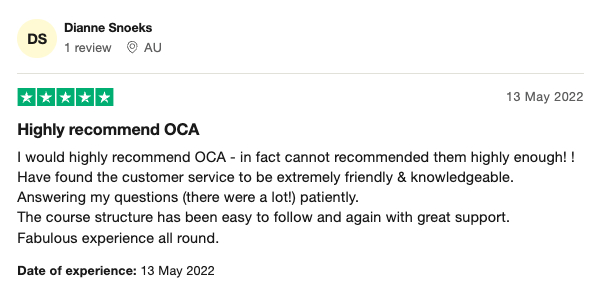 If you have additional questions about our health & fitness courses or our full range of courses that cover more than 20 different professional industries: 
Related Courses & Roles 
If you have a genuine passion for health and fitness or maybe want to start your own fitness training business, here are some related courses to check out:
---
Start a Career in Fitness Today!