To embark on a rewarding career as a community support worker in Australia, you'll need a specific skill set and know-how. Completing an online counselling course will equip you with essential communication skills and the ability to meet client needs effectively.
Discover more about community support worker jobs, the average salary in this field, and the valuable skills required for success in Australian healthcare.
Community Support Worker Overview
In Australia, a community support worker is a multi-faceted role involved in aged care, mental health, and disability services. As a full-time professional, you're tasked with offering personal care assistance and emotional support to meet diverse client needs.
With a strong focus on communication skills and case management, you'll help individuals achieve a better quality of life. This rewarding career demands excellent time management and the capacity to adapt to various specialisations within the field.
Day in the Life of a Community Support Worker 
Typical Daily Duties
Personal Care Assistance: Morning routines usually kick off with helping clients with personal care tasks such as showering, dressing, and medication management.
Case Management: After initial care routines, you might spend time updating case management files, ensuring that each client's personalised care plan is up-to-date and effectively meeting their needs.
Community Development: Depending on the case, you could engage in community development activities like group sessions or excursions that promote social support and overall well-being.
Healthcare Coordination: Meetings with healthcare professionals like social workers or family support workers may also be on the agenda to discuss ongoing care strategies.
Mental Health Support: Providing mental health support through either one-on-one counselling or group therapy sessions is another crucial aspect of your day.
First Aid and Safety Checks: Ensuring that first aid kits are fully stocked and carrying out routine safety checks are typically part of your daily responsibilities.
Communication: The day wraps up with ensuring clear lines of communication are maintained between all involved parties — from carers to family members — and making any necessary adjustments to care plans for the following day.
Community Support Worker Skills
Soft Skills
These are some skills you may already have that will help you thrive as a community support worker: 
Communication Skills
Empathy
Time Management
Emotional Support
Adaptability
Teamwork
Problem-Solving
Cultural Sensitivity
Conflict Resolution
Self-Motivation
Hard Skills 
You can learn the following hard skills to succeed as a community support worker via online courses in counselling and community care.
Client Support: Learn how to facilitate group activities and provide robust client support.
Community Development Framework: Master the theories and practices for developing sustainable communities.
Crisis Response: Acquire the skills to handle emergency situations effectively.
Assessment of Client Needs: Learn techniques to evaluate the specific needs of each client for personalised care.
Case Management: Gain knowledge on coordinating and managing client cases.
Counselling and Mentoring: Acquire the fundamentals of providing effective counselling and mentoring services.
Aged Care Specialisation: Understand the specific needs and care routines for the elderly.
How Much Can You Earn as a Community Support Worker?
According to Labour Market Insights, the average annual salary for a welfare support worker is $76,000. As community support work is career-adjacent to welfare support, as a community support worker you could expect to earn the same amount. 
Community Support Worker Employment Outlook 
According to the latest employment projections by Jobs and Skills Australia, the future looks bright for support work. The data, which covers the five-year period from November 2021 to November 2026, indicates robust growth in this sector. 
The number of support workers is anticipated to surge significantly, likely hitting a total of 94,700 workers by 2026. 
This underscores the increasing demand for professionals in aged care, mental health, and disability services, signalling plenty of job opportunities for those considering this rewarding career path.
How to Become a Community Support Worker 
If you've got your sights set on a rewarding career as a community support worker in Australia, you'll be happy to know there are multiple paths to get you there.
Online Courses: Online education platforms, such as Online Courses Australia, offer tailored courses to jump-start your career in community support work. These online courses span a variety of topics, from case management and assessment of client needs to first aid and mental health support.
Micro-Credentials: These are bite-sized courses that zero in on specialised skills, like counselling skills or working effectively in the community sector. Micro-credentials can be a quick and focused way to bolster your skills in specific areas of community support work.
Volunteer Opportunities: Volunteering provides invaluable hands-on experience. Whether it's in aged care facilities, mental health centres, or disability services, giving your time outside your regular commitments provides a real-world look into what being a community support worker entails.
Start Your Community Support Work Career Today 
Why wait to turn your drive to make a difference into a rewarding career? With Online Courses Australia, you can begin your journey to becoming a community support worker right from the comfort of your home.
A Curriculum that Works for You
Our courses are designed to provide you with the practical skills and foundational knowledge needed to excel in various community support roles. Whether you're interested in aged care, mental health, or disability support services, we've got you covered.
Flexibility on Your Terms
Our courses are flexible enough to accommodate both part-time and full-time commitments, adapting to your unique schedule. Forget about the hassle of commuting or meeting prerequisites; top-notch training is now accessible from your own home.
Ready to make a tangible impact as a community support worker? Your journey begins today with Online Courses Australia. A course in counselling could be the perfect starting point for you.
Counselling Course Info Pack Download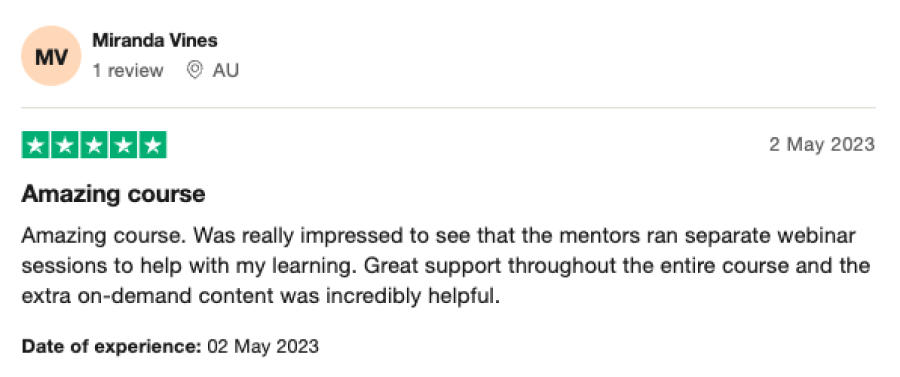 If you have additional questions about community care courses or our full range of courses that cover more than 20 different professional industries: 
Related Courses & Roles 
If you have a genuine passion for community work, the support work industry offers a wealth of career options. 
Here are some related courses and roles to check out:
---
Start a Career in Counselling Today!