In 2017, 15% of Australians (3.8 million) were aged 65 and over and this proportion is projected to grow steadily over the coming decades.
The projected increase in the numbers of older people is based on two well known facts:
the decreased fertility rate of Australian women, and
the 'baby boom' generation who were born in the late 1940s and early 1950s who will reach retirement age during the period 2011 – 2021.
People are also living longer, with the number of people over 80 years of age growing. In 1987 there were 0.3 million Australians over 80, with that number predicted to be closer to 1.3 million by 2031.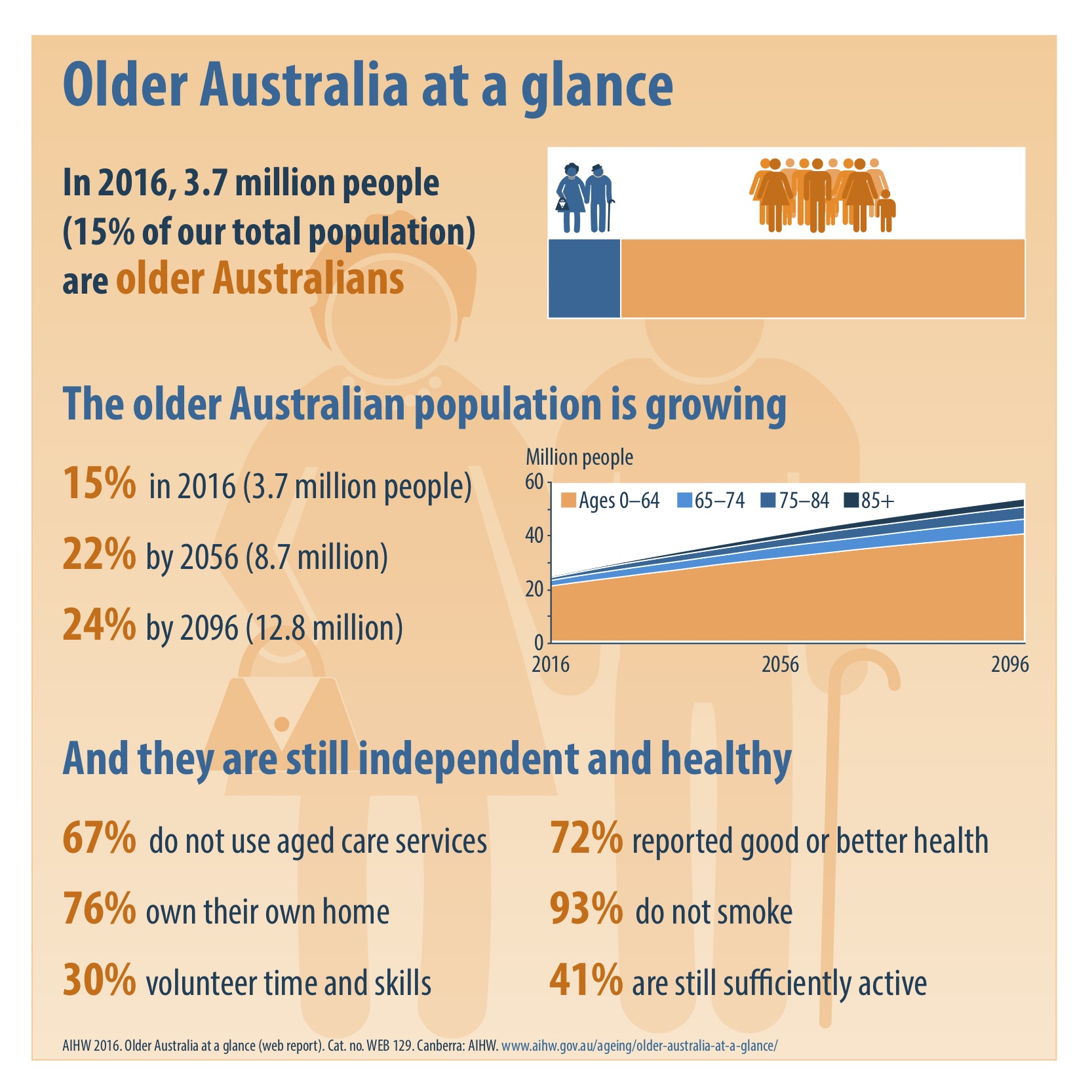 The demand for workers caring and supporting older adults and people with a disability are expected to grow strongly in the next 5 years leading to 2022, with 184,000 expected job openings during the period. Now has never been a better time to start your career in aged care.
Interested in learning more about the aged care opportunity and looking to kickstart your career in aged care? Check out our extensive

aged care courses

. 

Online Courses Australia offers dozens of

aged care courses online

 including 

Supporting People with Dementia.
---
0 Comments

)

Show comments (
---