Becoming an entrepreneur takes determination and courage. It's not an easy path, but it can be incredibly rewarding. You probably already have the drive and passion, now all you need is an online business course to help you build the skills you need to thrive as a business owner.
Read on to find out how online study can be a practical first step in your journey to becoming a successful business owner and Australian entrepreneur.
What is an Entrepreneur?
An entrepreneur is someone who takes the initiative to start a new business venture, often based on a unique business idea. Start-up entrepreneurs create business plans, secure financing through avenues like bank loans or angel investors, 
It's more than being your own boss – you'll need to put in a lot of hard work to create a viable business model (via market research), develop new products, attract new customers, and bring potential investors on board to help you grow. It takes a unique skill set to create a successful start-up, but the best business ideas often come from innovative and new entrepreneurs.
Day in the Life of an Entrepreneur
There's no such thing as a typical day in the life of an entrepreneur – every day is different depending on you and the business you run. However, there are some typical duties you can expect to perform day in and out. 
Typical Daily Duties
Plan the day's work and personal development goals.
Conduct team briefings and stakeholder discussions.
Oversee and implement business processes.
Handle customer queries and feedback.
Lead and motivate the team for daily tasks.
Monitor budgets and cash flow.
Create and present business or project proposals.
Update and implement plans to reach the target market.
Use digital marketing and social media to find potential customers
Work on refining or developing the business plan.
Entrepreneur Skills
To succeed as an entrepreneur you'll need a certain set of skills. Some of these skills you likely already have (soft skills) and some you can learn via a comprehensive business course. 
Entrepreneur Soft Skills
Leadership
Communication
Decision-Making
Adaptability
Teamwork
Time Management
Negotiation
Problem-Solving
Hard Skills for Entrepreneurs
Budget Preparation: Creating financial plans to guide business activities.
Business Plan Development: Crafting a roadmap for the entrepreneurial journey.
Recruitment and Selection: Choosing the right team members for business growth.
Quality Customer Service: Ensuring positive customer interactions.
Implementing Administrative Systems: Streamlining operational processes.
Marketing Strategy Development: Planning and executing outreach to the target market.
Proposal Writing: Preparing persuasive documents for securing deals or investments.
How Much Can You Earn as an Entrepreneur?
The earning potential for an entrepreneur can vary significantly based on factors like industry, business stage, and market conditions. In the early stages, income may be minimal or even negative due to startup costs. 
However, as the business scales and matures, entrepreneurs can earn considerably more, ranging from a modest salary to millions. It can often be a  high-risk, high-reward career path, with some entrepreneurs making their fortunes through successful exits or diversified income streams.
How to Become an Entrepreneur
Becoming an entrepreneur isn't a one-size-fits-all journey. However, some paths will get you there faster – like online education, which has made it easier than ever. 
Online Courses
If you're keen to steer your own ship, education platforms like Online Courses Australia offer specialised courses in business management and entrepreneurship. Our courses provide a well-rounded education, covering everything from business plan development to marketing strategy and financial management. The flexibility of online study means you can upskill while juggling other life commitments.
Micro-Credentials
For those looking to zero in on specific areas, micro-credentials are a fantastic option. These bite-sized courses focus on niche aspects of entrepreneurship, like leadership or how to write a business plan. 
So, whether you're an aspiring entrepreneur looking to start your own business or want to take your existing business to the next level, there's a learning path that can fit your needs and schedule.
Start Your Entrepreneur Journey Today 
With Online Courses Australia, your journey into entrepreneurship can begin today, right from the comfort of your own home.
A Solid Foundation in Entrepreneurship 
Our curriculum is designed to arm you with both the practical skills and foundational knowledge you need to thrive as an entrepreneur. Whether it's business plan development or marketing strategy essentials, we've got you covered.
Study Your Way
Our courses are built to suit your lifestyle. Designed for both part-time and full-time engagement, you can say goodbye to the hassle of commuting and prerequisites. Quality training is delivered straight to you, on your terms.
So, if you're looking to make waves in the entrepreneurial scene, there's no better time to start than now—with Online Courses Australia.
Business Bundle Info Pack Download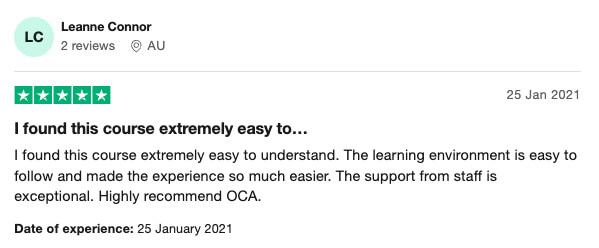 If you have additional questions about our entrepreneur courses or our full range of courses that cover more than 20 different professional industries: 
Related Courses & Roles 
If you have a genuine passion for entrepreneurship, we have a range of courses we think you'll love: 
---
Start a Career in Business Today!