If you've got a soft spot for animals and a desire to make a real difference, a career as an animal rescuer might be the perfect fit. 
But saving lives and nurturing our four-legged (or feathered) friends back to health is about more than just goodwill; it takes a particular skill set and knowledge base.
In Australia's booming animal care industry, specialised training—like courses in animal health care or wildlife conservation—can give you the upper hand. 
Here's a roadmap to help you start a fulfilling career dedicated to rescuing animals.
Animal Rescuer Overview
As an animal rescuer, think of yourself as a first responder for creatures big and small. Your focus is not just on immediate care but also on understanding broader animal health and animal welfare issues, from malnutrition to habitat loss due to human interference.
Your tasks could range from rescuing pets stuck in risky situations to aiding injured wildlife or even collaborating on conservation projects. Your role combines hands-on care with a broader understanding of animal ecology, offering you a great mix of direct action and long-term impact.
Day in the Life of an Animal Rescuer 
No two days are alike when you're an animal rescuer, but there are some core tasks that will frequently pop up on your daily to-do list:
Emergency Rescues: Jump into action to save animals in distress, whether it's a dog stuck in a drain or an injured bird.
Health Checks: Examine rescued animals to gauge their health status, administer first aid, or coordinate further medical treatment.
Community Outreach: Connect with local communities to offer education on animal welfare, responsible pet ownership, and local wildlife.
Relocation Efforts: Move animals to safe environments, such as wildlife reserves or reputable sanctuaries, working alongside other conservationists.
Rehabilitation: Work closely with vets and other experts to help rescued animals recover, with the ultimate goal of releasing them back into their natural habitats.
Documentation: Maintain records of rescues, treatments, and outcomes. This data is vital for long-term animal welfare strategies.
Coordination and Planning: Liaise with local authorities and other rescue organisations to discuss pressing issues and plan solutions or interventions.
Animal Rescuer Skills
Success in the animal care industry isn't just about a keen interest in helping animals. It requires a well-rounded skill set that combines both soft and hard skills.
Soft Skills for Animal Rescuers
Communication
Critical Thinking
Teamwork
Adaptability
Attention to Detail
Ethical Judgement
Problem-Solving
Hard Skills for Animal Rescuers
By undertaking an animal health care course, you'll equip yourself with the relevant practical skills to kick-start your animal rescuer career. You'll learn:
First Aid Proficiency: Being capable of administering immediate medical attention to animals in distress is crucial.
Handling Techniques: Know-how in safely handling various types of animals, from domestic pets to wild creatures.
Navigation Skills: Adeptness in using GPS and mapping tools for effective rescues, especially in challenging terrains.
Species Identification: Being able to quickly and accurately identify species can be crucial for effective treatment and rehabilitation.
Basic Veterinary Skills: Understanding how to conduct basic tests and administer medication is beneficial for immediate care and long-term rehabilitation.
Animal Rescuer Salary Australia
The salary of an animal rescuer in Australia can vary significantly depending on factors such as the specific role, level of experience, location, educational background, and the specific employer. 
Typically, you can expect to earn anywhere between $75,000 to $90,000 per year as an animal rescuer. 
Animal Rescuer Employment Outlook 
The Australian job market for animal rescuers has been steadily growing over the past five years and is expected to grow another 3.5% by 2026. 
How to Become an Animal Rescuer 
If you're keen on becoming an animal rescuer in Australia, today's digital landscape offers diverse entry points beyond traditional education. Here's how to get started:
Micro-Credentials: These short, specialised courses tackle specific aspects of wildlife care, from animal welfare to animal diseases. They're an easy way to expand your skill set. 
Volunteer or Intern
Volunteering provides real-world exposure to the field. Not only do you learn on the job, but you also network with professionals, potentially paving the way for a full-time role as an animal rescuer.
Enrol in An Animal Health Care Course Today 
If you've got a passion for our furry, feathered, or scaled mates, why not turn it into a meaningful career in animal rescue? With Online Courses Australia, you can deep dive into animal welfare and conservation without stepping out of your living room.
Our courses are tailor-made to arm you with real-world skills and foundational knowledge in areas like habitat restoration and emergency animal care. You can study at your own leisure, choosing between full-time and part-time options, making it easier to balance life's other commitments.
Forget about the daily grind of commuting or stressing over prerequisites—our training is available wherever you've got internet.
If you're keen to make a real impact in animal rescue, start your journey today with Online Courses Australia.
Animal Health Care Course Info Pack Download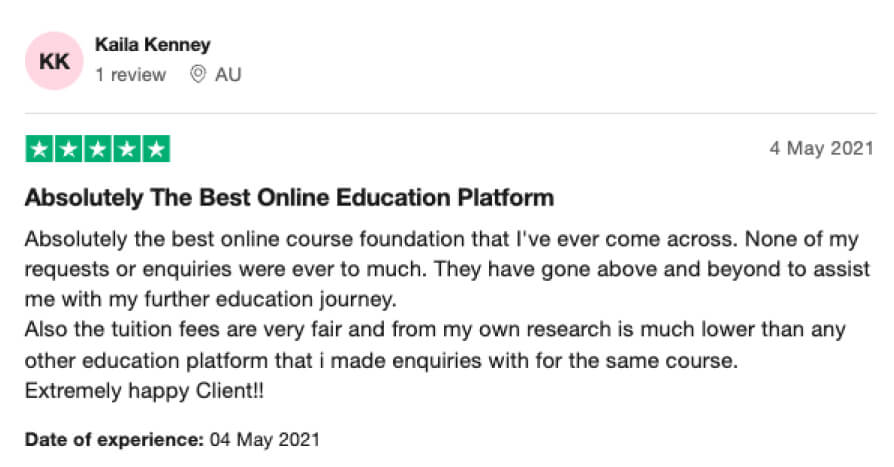 If you have additional questions about our animal care courses or our full range of courses that cover more than 20 different professional industries: 
Related Courses & Roles 
If you have a genuine passion for animal care, there are countless career options for you.
From roles in zoology and animal science to positions that require specialised skills within veterinary practices, there are plenty of opportunities.
Here are some related courses and roles to check out:
---
Improve your animal health care career options.