Embarking on a career as a wildlife carer requires not just a profound love for native animals, but also a solid understanding of wildlife rehabilitation and conservation. 
In Australia's increasingly competitive wildlife care sector, enrolling in specialised training courses – like a wildlife conservation course – can significantly boost your odds of landing that sought-after wildlife carer role.
Let's explore if this rewarding profession aligns with your aspirations and how you can successfully break into the Australian wildlife rescue and care industry.
Wildlife Carer Overview
Wildlife carers serve a crucial function in the well-being of animals, covering a wide spectrum of tasks from feeding and habitat maintenance to wildlife rehabilitation. Within Australia, they look after an array of native wildlife such as koalas, wallabies, and possums, as well as other types of animals housed in aviaries and enclosures.
Equipped with expertise in animal welfare and animal science, this hands-on role is essential for evaluating the health of injured wildlife or orphaned protected animals. It's an immensely rewarding career for those with a background in animal science or looking to upskill with an animal conservation course.
Day in the Life of a Wildlife Carer
A typical day for a wildlife carer in Australia is an engaging yet demanding balance of direct animal care and public education. Wildlife carers work closely with a range of native animals—from koalas and kangaroos to flying foxes and echidnas—utilising their specialised knowledge in wildlife rehabilitation and animal behaviour.
Typical Daily Duties
Nourishing the Residents: Providing the right diet and water supply is crucial, especially for orphaned or injured wildlife. This forms the backbone of a wildlife carer's day-to-day responsibilities.
Habitat Upkeep: Maintaining clean enclosures is a non-negotiable aspect of wildlife care. This involves waste disposal and sometimes the inclusion of enrichment elements to mimic natural habitats, adhering to best practices and codes of practice.
Health Monitoring: Regular health checks and first aid procedures are conducted, particularly for sick or injured animals, to ensure their well-being.
Pest Management: Regular pest control activities are undertaken to keep the enclosures and the wider wildlife shelter environment safe and healthy.
Educational Outreach: One of the more rewarding aspects of the job involves public engagement. Wildlife carers often educate zoo visitors about native wildlife, conservation efforts, and the role each individual can play in wildlife rescue.
Participation in Breeding Programs: In some instances, wildlife carers are also involved in specialised breeding programs aimed at the survival of endangered native species.
Whether you're based in Queensland, Victoria, or any other part of Australia, being a wildlife carer offers a fulfilling and dynamic work environment
Wildlife Carer Skills
Contemplating a leap into wildlife care? Your existing talents could be your ticket to success in this multifaceted career. As a wildlife carer in Australia, you'll need a balanced set of both soft and hard skills, making it an ideal field for those who are as empathetic as they are detail-focused.
Wildlife Carer Soft Skills
Effective Communication: Whether you're coordinating with fellow carers, writing emails, or engaging in educational outreach, clear and concise communication is pivotal.
Physical Fitness: The role often involves heavy lifting and extensive walking, especially when attending to wildlife rescue and rehabilitation tasks. A decent level of physical fitness is a must.
Affinity for Animals: A genuine interest in native wildlife and wild animals in general not only makes the work more enjoyable but also boosts your performance.
Empathic Understanding: Being able to relate to the emotional states of animals, particularly orphaned or injured wildlife, is invaluable in this line of work.
Teamwork: Working in wildlife care groups or large wildlife rehabilitation facilities requires good teamwork. Collaboration is key to ensuring the welfare of animals.
Public Speaking: If you can captivate an audience, your public speaking skills will come in handy for educational programs and engaging zoo visitors.
Hard Skills for Wildlife Carer
By undertaking a wildlife conservation course, you'll equip yourself with the relevant practical skills to kick-start your wildlife carer career. You'll learn:
Animal Handling: Learning to safely and effectively manage native and injured wildlife is a cornerstone skill.
Habitat Maintenance: Being adept at setting up and maintaining enclosures, and following best practices and codes of practice, is integral to animal welfare.
Breeding Program Expertise: Knowing how to assist in specialised breeding initiatives is vital for the conservation of endangered native species like wombats and wallabies.
Animal Behaviour and Anatomy: Understanding the subtleties of animal behaviour and basic anatomy is crucial for effective wildlife rehabilitation and health care.
Sustainability Practices: The growing emphasis on eco-friendly operations means you'll also need to be savvy about sustainable practices in modern wildlife shelters.
Public Engagement: You'll often be tasked with educating the public on wildlife rescue and conservation, making strong communication skills a must.
Healthcare & Research: Acquiring basic veterinary skills and participating in ongoing research projects can add another layer of depth to your role as a wildlife carer.
How Much Can You Earn as a Wildlife Carer?
The average annual salary for a wildlife carer is anywhere from $60,000-$70,000 per year.
However, there is the potential to earn more when you undertake further study, for example, a course in animal welfare or animal disease can significantly boost your earning potential.
Wildlife Carer Employment Outlook
The Australian job market for Wildlife Carers has been steadily growing over the past five years.
According to the Australian Government Labour Market Insights, this trend is expected to continue well into 2026 with the number of animal attendants and Wildlife Carers likely to reach 23,800 in this time.
How to Become a Wildlife Carer
If your calling is animal welfare and you're eyeing a career as a wildlife carer in Australia, the entry avenues are more versatile than ever before. Today's digital age provides options beyond traditional educational pathways, making it easier to break into this rewarding field.
Online Courses: A Flexible Starting Point
Platforms like Online Courses Australia offer specialised wildlife conservation courses to help you get a kickstart in this rewarding field. These online modules cover essential ground—from practical skills in animal handling to the fundamentals of healthcare—setting you up for a successful career in wildlife care. If you're balancing other commitments, this could be the perfect solution.
Micro-Credentials: Specialised Skills, Bite-Sized Learning
These are essentially compact micro-credentials that focus on specific aspects of wildlife care. Think of them as concise, focused courses, whether it's animal welfare, holistic animal healthcare, or even zoology and animal science courses.
From understanding the nuances of animal behaviour to grasping the specifics of care groups and wildlife rescue operations, these micro-credentials can be piecemeal additions to your skill set.
Volunteer or Intern
One of the best ways to gain hands-on experience is through volunteering. Dedicating time outside your regular work hours can offer a firsthand glimpse into becoming a wildlife carer. Volunteering can be a win-win: you acquire valuable skills while making connections that could lead to full-time or part-time wildlife carer positions.
Start Your Wildlife Conservation Course Today
Why wait to turn your passion for animals into a meaningful career? With Online Courses Australia, you can start learning the ropes of animal conservation and care right from your home. 
A Curriculum that Works for You
Our courses equip you with the practical skills and foundational knowledge to excel in the field. Whether it's habitat maintenance or first aid for injured wildlife, we've got you covered.
Flexibility on Your Terms
Designed for both part-time and full-time roles, our courses adapt to your schedule. Forget commuting or prerequisites; quality training comes to you. 
Ready to make a difference in animal conservation? Your journey starts today with Online Courses Australia.
Animal & Wildlife Conservation Course Info Pack Download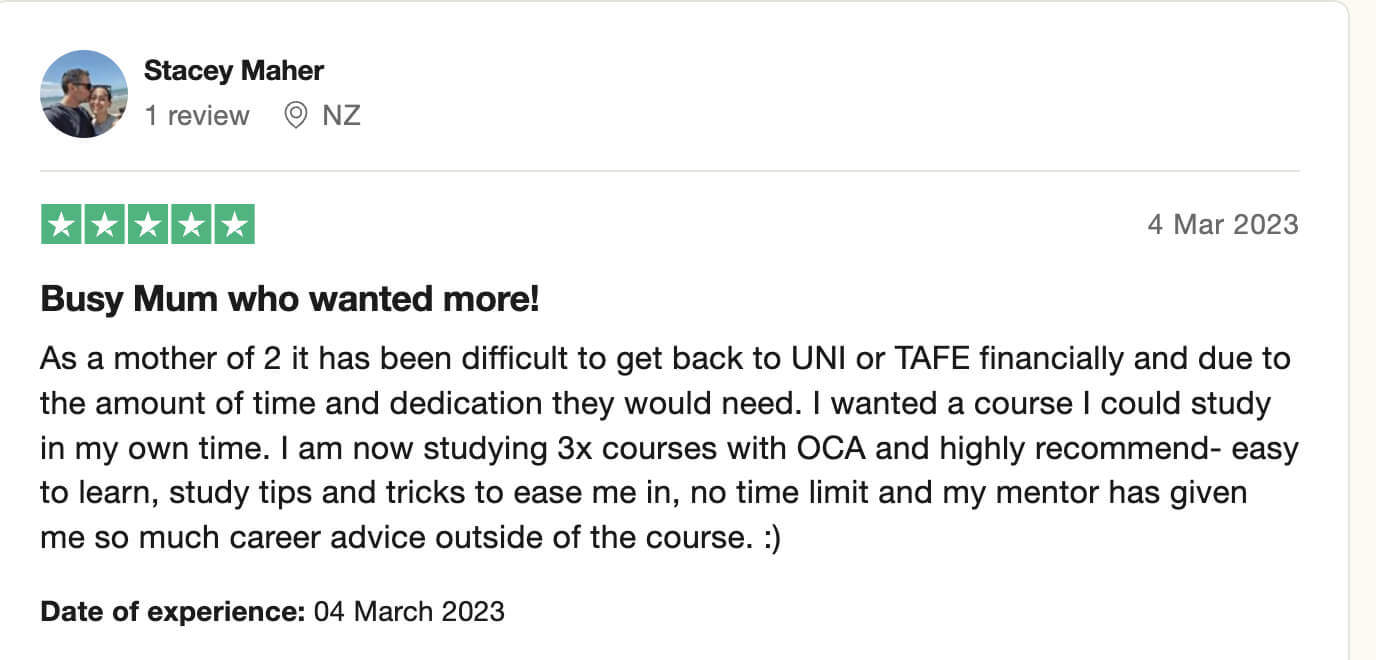 If you have additional questions about our wildlife conservation courses or our full range of courses that cover more than 20 different professional industries:
Related Courses & Roles
If you have a genuine passion for animal and wildlife conservation, the animal care industry offers a wealth of career options beyond just wildlife carers. 
From roles in animal welfare to positions that require specialised skills within veterinary practices, the opportunities are abundant.
Here are some related courses and roles to check out:
---
Start a career in Wildlife Conservation