Embarking on a career as a veterinary assistant in Australia is not only rewarding but also offers a meaningful way to contribute to animal welfare. In this role, you'll work alongside veterinary technicians and veterinarians, aiding in veterinary care procedures, surgeries, and treatments for various animals.
But a love for animals is just the starting point; gaining hands-on experience and skills in animal healthcare protocols is equally vital. So, what does the entry-level landscape look like in the field of veterinary medicine, and how can you start your journey in this career path?
Vet Assistant Overview
In vet clinics around Australia, veterinary assistants are the unsung heroes. They do a bit of everything, from checking in animals for their appointments to helping out in surgeries and talking to pet owners about what comes next. Whether you're looking at part-time work or a full-time gig, being a vet assistant is both rewarding and varied. It's a job that needs a good mix of practical skills and real care for animals.
Day in the Life of a Vet Assistant
Wondering what an average day is like for a veterinary assistant in Australia? Here's a snapshot:
Appointment Review: Check the day's schedule and prepare for incoming patients.
Team Briefing: Join meetings with veterinarians and veterinary technicians to coordinate care plans.
Kennel Preparation: Ready kennels for animals that will be boarding or staying for treatments.
Emergency Assistance: Offer first aid to injured animals and assist in emergency procedures.
Vaccinations and X-rays: Assist in administering routine vaccinations and preparing animals for X-rays.
Consultation Room Setup: Ensure consultation rooms are clean, organised, and stocked with necessary supplies.
Pet Owner Communication: Keep pet owners updated on their pets' treatment plans and overall well-being.
Sterilising Equipment: Clean and sterilise surgical tools and workspaces.
Surgery Assistance: Aid veterinarians during surgical procedures by providing the necessary instruments and monitoring anaesthesia.
Pet Discharge: Prepare animals for going home or staying overnight, and provide pet owners with follow-up care instructions.
Record-Keeping: Maintain up-to-date healthcare records for all animals in the clinic.
Veterinary Assistant Skills 
When it comes to being a successful veterinary assistant, it's not just about having the right education; you also need the right set of skills. Below is a breakdown of both the soft and hard skills that can make you stand out in this career. 
Vet Assistant Soft Skills 
Communication Skills
Empathy
Attention to Detail
Teamwork
Stress Management
Organisational Skills 
Vet Assistant Hard Skills
First Aid and Basic Veterinary Care: Knowing how to provide first aid and administer basic treatments is a core part of the job. 
Animal Behavior Understanding: Being familiar with different signs of stress, illness, or comfort in animals can make treatment easier and more effective. 
Technical Skills: Ability to assist with procedures like x-rays, vaccinations, and sterilising surgical equipment. 
Record-Keeping: Proficiency in maintaining accurate and up-to-date animal health records.
Pharmaceutical Knowledge: Understanding various medications, their dosages, and their potential side effects can be incredibly beneficial.
Administrative Skills: Familiarity with scheduling software, billing, and other administrative tasks associated with running a veterinary clinic.
Whether you're entering this field with a high school certificate and on-the-job training, or you're advancing through a veterinary assistant online course, these skills can make you a highly valuable asset to any veterinary practice.
Vet Nurse Vs Vet Assistant - What's the Difference?
| | | |
| --- | --- | --- |
| Criteria | Veterinary Assistant | Veterinary Nurse |
| Study Pathway | Volunteer/Online Course | Online Course |
| Scope of Work | Basic animal care, simple administrative tasks, room preparation | Advanced clinical tasks, medication administration, assist in surgeries |
| Career Advancement | Through hands-on experience or further courses | More opportunities for specialisation and higher-level roles |
| Average Salary | Generally lower | Typically higher due to more responsibilities |
|   | | |
How Much Can I Earn as a Vet Assistant? 
The average salary of a Vet Assistant in Australia can be up to $52,000 per year. However, with further study in animal health and veterinary care, your earning potential can increase significantly.
Vet Assistant Employment Outlook
The Australian job market for Vet Assistants has been steadily growing over the past five years.
According to the Australian Government Labour Market Insights, this trend is expected to continue well into 2026, with the number of animal attendants likely to reach 23,800 in that time.
Whether you're interested in full-time or part-time roles, there are plenty of opportunities in veterinary practices and animal hospitals across Australia.
All in all, it's a great time to embark on this rewarding career path.
How to Become a Vet Assistant
If you're passionate about animal health and veterinary care and are considering a career as a vet assistant in Australia, the good news is that the pathway is more flexible than ever.
With online courses and micro-credentials, you now have alternative avenues to become a vet assistant beyond just the traditional pathways.
Online Courses: Various online platforms (like Online Courses Australia) offer courses specifically geared towards veterinary assistance. These cover practical skills, animal science, and healthcare fundamentals to kickstart your career.
Micro-Credentials: Think of these as mini-certifications like animal welfare courses or holistic animal health care courses. Whether it's learning the foundations of caring for animals to the best practices for assisting veterinarians, these focused credentials can help you tailor your expertise.
Volunteer or Intern 
For many aspiring vet assistants, the career path often starts with roles as animal attendants or through volunteer work at veterinary clinics and animal hospitals. Taking up an internship can also offer a valuable entry point into the veterinary industry.
Start Your Vet Assistant Course Today
Transform your love for animals into a rewarding career without even stepping out of your house. With Online Courses Australia, you can embark on a veterinary assistant course right from the comfort of your own home.
Our curriculum is thoughtfully crafted to provide you with hands-on experience and essential knowledge, preparing you for a fulfilling role in animal care. Whether it's grasping the basics of animal health or mastering day-to-day responsibilities in a vet clinic, we've got you covered.
Looking for a part-time commitment or considering a full-time role? Our flexible online courses are tailored to match your schedule and career ambitions. Forget about prerequisites or the hassle of commuting; gain all the training you need online, at your own pace.
So, are you ready to make a meaningful impact on animal welfare and enrich the lives of pet owners? Kickstart your career journey today with Online Courses Australia.
Vet Assistant Pathway Course Info Pack Download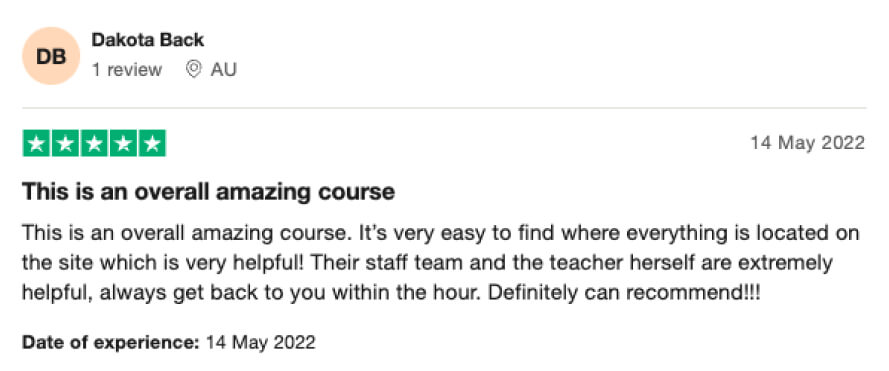 If you have additional questions about our vet nursing courses or our full range of courses that cover more than 20 different professional industries:
Related Courses & Roles
If you have a genuine passion for animals and a knack for empathy, the veterinary industry offers a wealth of career options beyond just vet assistance. From roles in animal welfare to positions that require specialised skills within veterinary practices, the opportunities are endless.
Here are some related courses and roles to check out:
Read More
---
Improve your animal health care career options.