Keen to make a real impact and drive social change? Embarking on a career path as a social worker or even a case worker could be your way to support people facing various social issues. This role isn't just about understanding human behaviour and mental health; it's also about providing crucial support services within health services and community settings.
Starting with an online course in allied health is the perfect way to dive in. You can balance your studies with other life commitments, making it easier to dive into the essential knowledge you'll need to jumpstart your journey as a social worker.
Social Worker Overview
A social worker supports people through life's challenges, from mental health struggles to family issues. They advocate for social justice and human rights, often working in settings like healthcare, government agencies, and community services. In a nutshell, they're the go-to pros for making life better for individuals and communities.
Day in the Life of a Social Worker 
A typical day for a social worker in Australia involves a mix of client meetings, case management, and advocacy work.
Typical Daily Duties
Start the day with emails and planning for client needs
Meetings with clients in various settings: aged care, healthcare, or government agencies
Collaborate with other professionals like healthcare providers or community services
Develop and update support plans for individual clients
Home visits for assessments and support
Paperwork and record-keeping to maintain up-to-date client files
Advocacy work to uphold human rights and social justice
End the day summarising cases and prepping for the next day's tasks
Social Worker Skills
If you're considering diving into the fulfilling world of social work in Australia, you'll need a specific skill set to excel. Here's a look at the essential soft and hard skills for a career in this field.
Social Worker Soft Skills
Communication Skills: Essential for client interaction and working in teams.
Empathy: Crucial for understanding client needs and offering appropriate support.
Problem-solving: Helps you find practical solutions in complex scenarios.
Advocacy Skills: Vital for championing human rights and social justice.
Resilience: Allows you to handle emotionally taxing situations and maintain work-life balance.
Hard Skills for Social Workers
These are the types of skills you'd learn through various social work study pathways: 
Case Management: Coordinating client care and service provision.
Understanding of Social Policy: To navigate government agencies and community services.
Assessment Skills: For evaluating client needs and support options.
Record-keeping: To maintain accurate and confidential client files.
Specialisation Knowledge: In areas like aged care, child protection, or mental health.
By undertaking an allied health course, such as a mental health course, you'll gain the practical skills you need to kick-start your social worker career. 
How Much Can You Earn as a Social Worker?
According to Labour Market Insights, the average annual salary for a social worker is $92,000 per year. 
However, there is the potential to earn more when you undertake further study, for example, a complementary counselling micro-skills course could boost your earning potential. 
Social Worker Employment Outlook 
The Australian job market for social workers has been steadily growing over the past five years.
Jobs & Skills Australia shows the sector is expected to continue to grow strongly well into 2026, with 49,300 social workers job opportunities by this time. 
How to Become a Social Worker 
If you're eyeing a career as a social worker in Australia, the entry avenues are more versatile than ever before.
Online Courses: Platforms like Online Courses Australia offer specialised courses aimed at those looking to enter social work. These modules touch on everything from practical skills in case management to understanding social policy. If you've got other commitments or prefer part-time study, an online course could be your ideal fit.
Micro-Credentials: Think of these as bite-sized courses that zero in on specific social worker skills or topics, like mental health or counselling. They're quick, and focused, and can be a great way to upskill or fill gaps in your professional development.
Volunteer: Volunteering isn't just good for the soul; it's a practical way to gain hands-on experience in the field. Whether it's in aged care, community development, or advocacy, volunteering can provide a valuable look into the day-to-day tasks and challenges a social worker faces.
Start Your Social Worker Course Today 
Why wait to make a meaningful impact on people's lives? With Online Courses Australia, you can begin your journey into social work right from the comfort of your home.
A Curriculum that Works for You
Our courses are designed to give you the hands-on skills and foundational knowledge you need to excel in various areas of social work. Whether it's case management, mental health, or advocacy, we've got you covered.
Flexibility on Your Terms
Tailored for both part-time and full-time commitments, our courses fit into your life, not the other way around. Say goodbye to commuting hassles and stringent entry requirements—quality training is now at your fingertips.
Ready to Make a Difference?
Your journey in social work starts today. With Online Courses Australia, you're taking the first step towards a rewarding career where you can truly make a difference. So, what are you waiting for?
Job Ready Allied Health Assistance Bundle Info Pack Download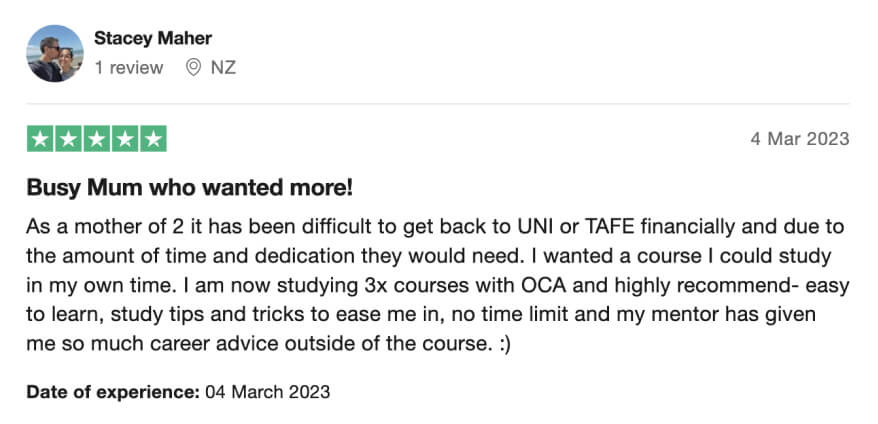 If you have additional questions about our social work courses or our full range of courses that cover more than 20 different professional industries: 
Related Courses & Roles 
If you have a genuine passion for helping others, the allied health industry offers a wealth of career options beyond social work. 
Here are some related courses and roles to check out:
---
Launch Your Allied Health Career Today!