Pursuing a career in professional pet sitting requires a genuine love for animals and a solid understanding of pet care and animal behaviour.
In Australia's bustling pet care market, completing a pet care course can significantly enhance your prospects of establishing a successful pet-sitting career.
Join us as we explore how to become a pet sitter with online study and how you can make a successful entry into the industry.
Pet Sitter Overview
Pet sitters are invaluable in the realm of pet care, taking on responsibilities that range from feeding and dog walking to ensuring a safe and clean environment in the pet owner's home.
In Australia's growing pet care industry, pet sitters guarantee the well-being of domestic animals by supplying fresh water, and food, and maintaining clean litter boxes or kennels. 
Equipped with skills in animal behaviour and a comprehensive understanding of pet care, professional pet sitters also train pets for safe interaction with humans to minimise risks. This hands-on role is crucial for assessing the health and happiness of pets, making it an enriching career option for those with a background in animal care or a related field.
Day in the Life of a Pet Sitter
A day for a pet sitter in Australia's busy pet care industry is both rewarding and dynamic, merging hands-on pet care with informative interactions with pet owners. Pet sitters often juggle multiple duties, leveraging their expertise in animal behaviour and pet care services.
Typical Daily Duties
Providing Nourishment: As an integral part of pet care, pet sitters are responsible for feeding and ensuring a supply of fresh water for the animals they look after.
Home Maintenance: Keeping the pet's environment clean is essential for their well-being. This may include cleaning up waste, refreshing litter boxes, and maintaining kennels if applicable.
Health Checks: Regular assessments and basic first aid are conducted, especially for pets that may be ill or have special needs.
Dog Walking: For those offering dog sitting or doggy daycare services, taking the dogs for walks is a key duty, keeping the furry friends active and happy.
Communication Skills: Regular updates are sent to pet parents about their pet's day, often including pictures!
Pet Sitting Business Development: Some pet sitters in Australia may also be involved in running their own pet-sitting company, including planning marketing strategies and outreach to potential clients.
By combining a love for animals with professional pet care skills, pet sitters offer a valuable service that keeps both pets and their owners happy and secure.
Pet Sitter Skills
Considering a career as a pet sitter? Your existing skill set could make you a standout candidate. Pet sitting offers a unique blend of both soft and hard skills, making it the perfect profession for those who are empathetic, detail-oriented, and animal lovers at heart.
Pet Sitter Soft Skills
Communication Skills: Clear and effective communication is crucial when dealing with pet owners, from sending updates to explaining pet care services.
Physical Fitness: You may be doing dog walking, lifting pet supplies, or playing with animals, so a good level of physical fitness is beneficial.
Animal Interest: A genuine love for animals enhances your job satisfaction and performance.
Empathy: The ability to sense and understand the feelings of pets, particularly those that may be anxious or sick, is invaluable.
Administration: Keeping records of feeding schedules, health checks, and walk times is important for effective pet care.
Teamwork: While you may often work independently, being a team player helps when collaborating with pet owners or other pet care professionals.
Hard Skills for Pet Sitting
By undertaking a pet care course, you'll equip yourself with the relevant practical skills to kick-start your pet-sitting career. You'll learn:
Animal Handling: Managing different kinds of domestic pets safely and effectively is essential.
Home Maintenance: Being adept at maintaining a clean and safe environment, like setting up litter boxes or kennels, is important for the pets you care for.
Dog Walking: If you're adding dog walking to your services, understanding leash control and canine behaviour is crucial.
Pet Health & First Aid: Knowing basic first aid for pets and recognizing health warning signs could be a lifesaver.
Dog and Cat Sitting Specialisation: Skills specific to dog sitting or cat sitting—like understanding dietary restrictions, breed-specific needs, or medication administration—are valuable.
By nurturing these skills, you're not just setting yourself up for success in pet sitting—you're also providing an invaluable service to pet owners and their furry friends.
How Much Can You Earn as a Pet Sitter?
Your earnings as a pet sitter can vary widely based on several factors:
Location: Urban areas in Australia typically offer higher rates.
Services: More services like dog walking or house sitting can boost income.
Experience: Studying pet care/pet sitting can justify higher fees.
Time Commitment: Full-time work generally results in higher earnings.
Client Base: Satisfied clients can lead to referrals, increasing your business.
Average Earnings in Australia
Experienced pet sitters can earn anywhere between $30-$50 per hour.
There is also the potential to earn more as a pet sitter when you undertake further study, for example, a course in Dog Psychology, Behaviour & Training.
Offering specialised services or package deals can also enhance your earning potential. With the right skills and dedication, pet sitting can be a rewarding and profitable career.
Pet Sitter Employment Outlook
Around 40% of Australian households include at least one dog, making them the most popular type of pets, according to Pets in Australia: A national survey of pets and people.
This is followed by cats (27%), fish (11%), birds (9%), small mammals (3%) and reptiles (2%) - with another 2% of households reporting that they have pets such as horses, goats, cows, alpacas and hermit crabs.
Safe to say, the need for reputable pet sitters is high, with the employment outlook looking strong in 2023 and beyond.
How to Become a Pet Sitter
If you have a passion for animal well-being and are contemplating a career in pet sitting,
you're in luck—the journey to becoming a professional pet sitter is now more versatile than ever, thanks to online courses.
Online Courses: Platforms like Online Courses Australia offer targeted courses for aspiring pet sitters, covering essential topics like pet care, first aid for animals, and communication skills. These courses are designed to give you the foundational knowledge needed to excel in pet sitting jobs.
Micro-Credentials: These are concise, specialised courses focused on specific skills, like animal behaviour or basic pet first aid. You could think of them as bite-sized chunks of expertise that allow you to specialise your pet sitting services.
The bottom line is with the right mix of online education and specialised skills, you can carve out a fulfilling and profitable career in pet sitting.
Start Your Pet Care Course Today
Why postpone turning your passion for animals into a rewarding career? Online Courses Australia offers the perfect platform to jumpstart your journey as a pet sitter—right from your own home.
Our courses are designed to provide you with practical pet care skills and essential knowledge of animal behaviour. This sets you on a career path where you can make meaningful contributions to animal welfare.
Ideal for those looking at either part-time or full-time pet sitting roles, our online courses are flexible and cater to your lifestyle and career goals. Skip the prerequisites and the daily commute; get quality training online, on your own terms.
If you're eager to make a difference in the lives of furry friends and their pet parents, your first step begins today with Online Courses Australia.
Pet Care Course Info Pack Download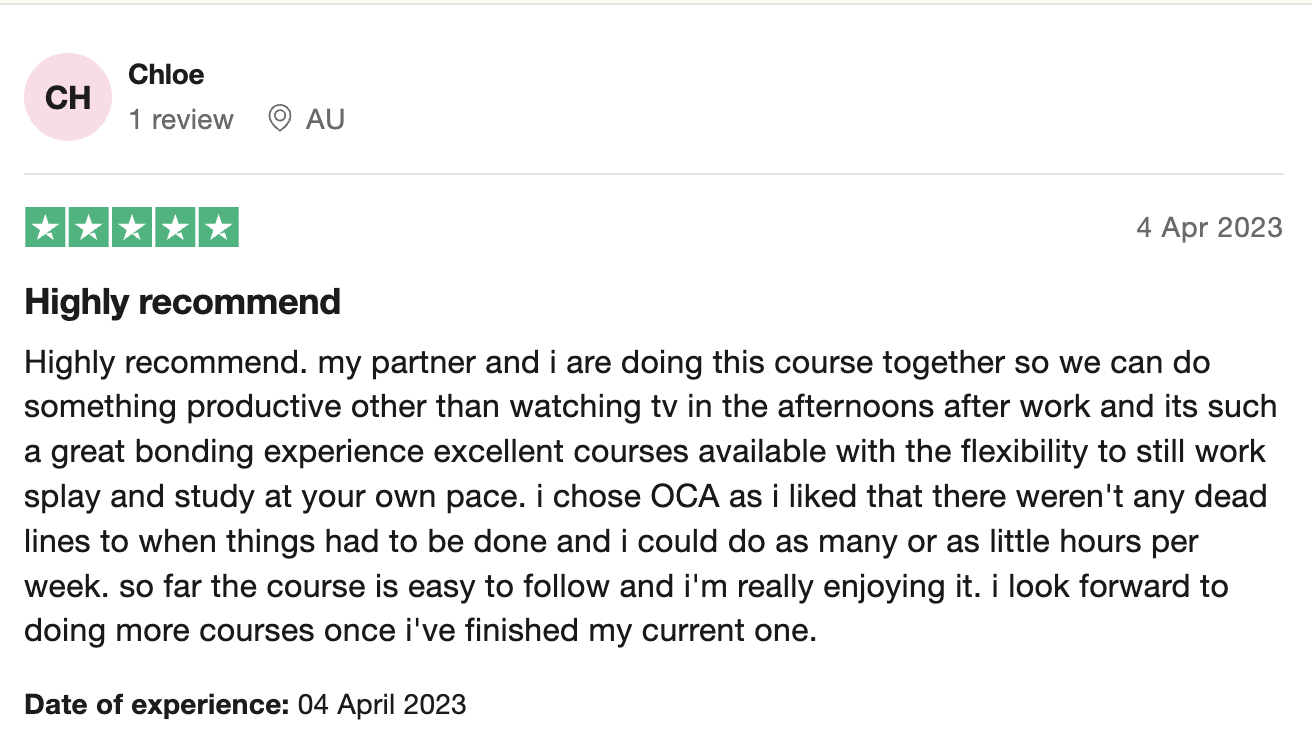 If you have additional questions about our pet care courses or our full range of courses that cover more than 20 different professional industries:
Related Courses & Roles
If you have a genuine passion for animals and a knack for empathy, the pet care industry offers a wealth of career options beyond just pet sitting.
From roles in dog grooming to dog training and psychology, to vet assistant positions and animal conservation, the opportunities are abundant.
Here are some related courses and roles to check out:
---
Build a career that allows you to work with pets