Planning on a career as a home care worker in Australia? Strong communication skills and a love for community care are crucial. Even though it's not mandatory, an online course in aged care or community support can really enhance your employability in the aged care sector.
Interested in learning more? Let's uncover how to become a home care worker in Australia. 
Home Care Worker Overview
As a home care worker, your role is to make life better for people with special needs or disabilities, right in the comfort of their own homes. Supervised by medical experts, you'll be in charge of tasks ranging from administering meds to monitoring both emotional and physical health. You'll also assist with domestic chores and personal care. While your main workplace is the client's home, you might also find opportunities in aged care facilities or hospitals.
Day in the Life of a Home Care Worker 
The role of a home care worker involves a mix of practical help and emotional support. Here are some of the key tasks you can expect:
Typical Daily Duties
Home Care Services: Provide both practical and emotional support to clients who have specific needs. This can range from helping with daily tasks to offering a listening ear when needed.
Health Monitoring: Keep an eye on any changes in your client's physical and mental health, making sure to record what you observe. This is crucial for adapting care plans as needed.\
Daily Living Assistance: Help with everyday activities like personal hygiene, showering, and other forms of personal care. It's all about enhancing the client's quality of life in the comfort of their own home.
Activity Assistance: Aid clients in engaging in activities that are not only necessary but also enjoyable, like a short walk around the neighbourhood or a game of cards.
Home Maintenance: Part of your role is ensuring your client's living space is clean and safe. Light household chores might be part of your day-to-day duties.
Home Care Worker Skills
Here are some of the soft skills (skills you might already possess) and hard skills (skills you'll learn through study) of a successful home care worker. 
Home Care Worker Soft Skills
Empathy
Communication Skills
Patience
Problem-Solving
Adaptability
Hard Skills for Home Care Workers
Care Plans: Ability to read, understand, and implement care plans designed by healthcare professionals to meet the individual needs of clients.
First Aid Certificate: A basic yet essential qualification that can be a lifesaver in emergencies.
Medication Administration: Knowing the correct procedures for administering basic medication is crucial.
Technical Skills: Understanding how to use specific medical equipment, if required for a client's care, is beneficial.
Police Check & NDIS Worker Screening Check: Meeting legal requirements for working in the aged care sector, including obtaining a National Police check, is mandatory.
How Much Can You Earn as a Home Care Worker?
According to Labour Market Insights, nursing support and personal care workers can earn on average $67,000 per year. A home care worker is an adjacent career to a personal care worker, so you would expect to earn a similar salary. 
However, there is the potential to earn more when you undertake further study, for example, a course in allied health assistance can significantly boost your earning potential. 
Home Care Worker Employment Outlook 
According to the latest projections from Jobs and Skills Australia, the employment landscape for home care workers looks promising for the next five years.
During this time, the home care workforce sector is anticipated to see robust growth and
projected to expand to approximately 107,000 workers by the year 2026.
These statistics suggest a high demand for roles like home care workers, support workers, and aged care workers, making it a good time to consider this as a career path.
How to Become a Home Care Worker 
There are many pathways to get you started on a rewarding career as a home care worker. 
Online Courses: Platforms like Online Courses Australia offer a range of courses to help kickstart your career as a home care worker. These courses cover a broad spectrum of essential skills—from providing support to meet personal needs to assisting clients with medication and more. The best part? You can complete them at your own pace, making it an ideal option if you're juggling other responsibilities.
Micro-Credentials: Micro-credentials are like mini-courses that zoom in on specific aspects of being a home care worker. Whether it's learning about emotional support, first aid, or even how to effectively care for older people, these short courses offer a laser-focused approach to gaining specific skills.
Volunteer Experience: One of the most invaluable ways to gain real-world, hands-on experience is through volunteering. By dedicating a few hours a week outside your regular commitments, you not only get a first-hand look into the day-to-day of a home care worker but also make a positive impact in someone's life.
Start Your Home Care Worker Course Today  
Ever wanted to make a real difference in the lives of people who need it the most? With Online Courses Australia, you can start your journey to becoming a home care worker right from the comfort of your own home.
A Holistic Curriculum
We offer courses that prepare you for the unique challenges and rewards of being a home care worker. From mastering care plans to understanding the needs of older people, we've got a curriculum that sets you up for success.
Flexibility Tailored to Your Lifestyle
Whether you're eyeing a part-time or full-time role in community care or residential care facilities, our courses are designed to fit around your busy schedule. No need to worry about commute times or prior commitments; high-quality training is just a click away.
Your Pathway to Making a Difference Starts Now
Ready to embark on a fulfilling career as a home care worker Your journey starts today with Online Courses Australia.
So, why wait? Take the first step towards improving the quality of life for others and for yourself. Download OCA's free aged care bundle info pack below. 
Aged Care Bundle Info Pack Download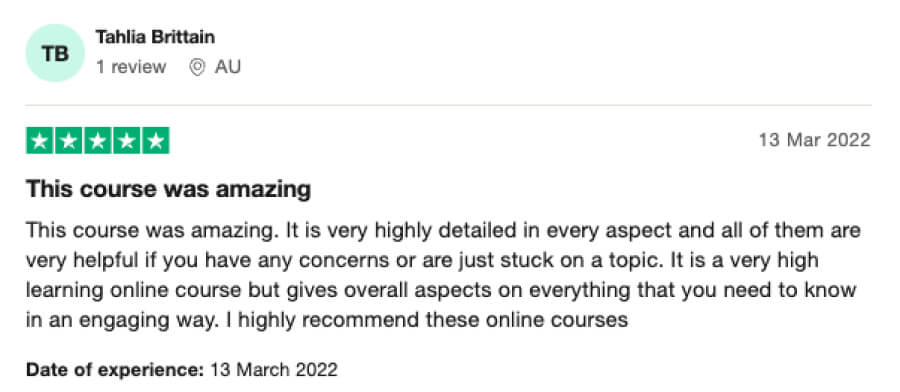 If you have additional questions about our community support courses or our full range of courses that cover more than 20 different professional industries: 
Related Courses & Roles
If you have a genuine passion for helping others, the aged care, community and counselling sector offers a wealth of career options.
Here are some related courses and roles to check out:
---
Start a Career in Aged Care Today!