Interested in a digital marketing career? An online course in digital marketing is a fantastic way to get there. With courses covering everything from the fundamentals of SEO and social media marketing to the intricacies of email campaigns and data analytics, you'll build a comprehensive skill set.
Learn at your own pace, whether full-time or part-time and explore various digital channels like Google Ads and influencer marketing. Perfect for both entry-level enthusiasts and those looking to upskill, online study at OCA has it all.
Start your journey towards becoming a digital marketing expert, and unlock a world of career opportunities in this dynamic industry, all from the comfort of your home.
What Does a Digital Marketer Do?
In the dynamic role of a digital marketer, you'll be crafting digital marketing strategies and managing campaigns across various channels, like social media and email. You'll focus on SEO and SEM to boost online visibility and brand awareness while tracking metrics through data analytics.
Your role involves creating engaging content, navigating digital algorithms, and working with influencer marketing. In this ever-evolving field, your expertise as a digital marketing professional is key to shaping a brand's online presence.
Day in the Life of a Digital Marketer 
Typical Daily Duties
SEO Optimization: Enhance website rankings through search engine optimization techniques.
Content Creation: Develop engaging content for various platforms, including social media and blogs.
Social Media Management: Post and interact on social media platforms, implementing social media marketing strategies.
Email Campaigns: Design and send email marketing campaigns, tracking engagement and conversions.
Data Analysis: Use Google Analytics and other tools to analyse campaign metrics and website traffic.
SEM Activities: Manage and optimise pay-per-click (PPC) campaigns and other search engine marketing efforts.
Digital Advertising: Create and monitor digital ads across different channels.
Market Research: Keep up with digital marketing trends and consumer behaviour to inform strategies.
Community Engagement: Foster community-based marketing by engaging with audiences online.
Influencer Collaboration: Coordinate with influencers for brand promotion and content creation.
Digital Marketer Skills
To become a successful digital marketer, you'll need a blend of soft skills (skills you naturally possess) and hard skills (skills you'd learn from a social media/marketing course). 
Digital Marketer Soft Skills
Creativity
Adaptability
Communication Skills
Leadership Skills 
Problem-Solving Capabilities
Organised 
Strategic Thinking 
Hard Skills for Digital Marketers
Knowledge of search engine optimization and marketing to improve online visibility.
Creating engaging and relevant content for various digital platforms.
Managing Social Media: Navigating different social media platforms for marketing and engagement.
Designing and implementing effective email campaigns.
Utilising data analytics tools like Google Analytics to measure campaign success.
Understanding market trends and consumer behaviour to inform strategies.
Designing and managing digital advertising across multiple channels.
Skilled in pay-per-click advertising strategies and management.
Proficient with digital marketing tools and software for content management and campaign tracking.
Building and maintaining online community engagement for brand promotion.
How Much Can You Earn as a Digital Marketer?
According to Australian Labour Market Insights, advertising and marketing professionals in Australia earn an average salary of $91,416. Brand managers work in the advertising and marketing space, so they can expect to earn a similar salary. 
Digital Marketer Employment Outlook  
The Australian job market for digital marketers has grown quickly over the past five years.
According to Jobs & Skills Australia's employment projection outlook, advertising and marketing jobs will boom in the coming years and are likely to reach 89,300 by 2026. 
This means if you've always dreamed of working in the social media, marketing and advertising industry as a digital marketer, there's never been a better time to get started on your new career path. 
How to Become a Digital Marketer 
Interested in a career in digital marketing? The best way to get started is with tailored online courses that match your career aspirations.
Online Courses: Check out Online Courses Australia's broad range of digital marketing courses. These programs focus on social media marketing as a crucial business strategy, guide you through the buyer journey, and teach you how to integrate SEO with social media marketing. They cover everything from using various social media platforms to generating creative post ideas, ensuring you're well-equipped to engage audiences effectively.
Micro-Credentials: Sharpen your skills with focused mini-courses. Whether it's mastering TikTok for business or crafting effective social media marketing posts, these courses offer targeted learning to refine your digital marketing expertise.
Start Your Digital Marketer Course Today
Keen to turn your digital savvy into a thriving career as a digital marketer? Begin the next phase of your career with Online Courses Australia. 
Essential Digital Marketing Skills
Jump into our courses for the practical skills and knowledge key to thriving in digital marketing. You'll learn to create impactful digital marketing strategies, keep up with the latest market trends, and execute standout digital marketing campaigns. We're here to guide you into becoming a digital marketing pro.
Learn at Your Convenience
Got a lot on your plate? No problem. Our courses are designed to blend seamlessly with your lifestyle. Whether you're balancing a full-time job or other responsibilities, our online courses deliver quality education without the need for travel.
Start Today 
Ready to make a splash in the digital marketing world? Your journey to becoming a digital marketer starts with Online Courses Australia. Time to kickstart your digital marketing career!
Social Media & Digital Marketing Masterclass Info Pack Download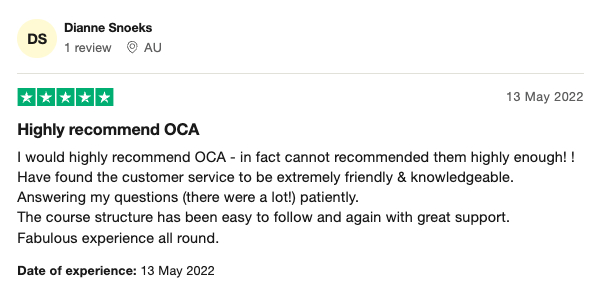 If you have additional questions about our courses that cover more than 20 different professional industries: 
Related Courses & Roles 
If you have a genuine passion for social media and marketing, the industry offers a wealth of career options. Here are some related courses and roles to check out:
---
Start a Career in Social Media Today!