Looking to become a careers counsellor in Australia? Enrolling in an online counselling course can be a game-changer. It equips you with essential counselling skills and competencies, setting you on a path of continuous professional development. 
With the right work experience under your belt, you'll be well-positioned to offer impactful career guidance, helping people navigate their career options and achieve their career goals.
Careers Counsellor Overview
A careers counsellor offers career guidance and advice to help people make informed decisions about their career paths. They work across various settings in Australia—high schools, universities, private practice, and human resources departments are just a few examples. Utilising counselling skills and competencies, they assess individual career goals, provide career information, and help people explore career options.
Day in the Life of a Careers Counsellor 
A typical day for a careers advisor in Australia is a blend of consultations, research, and education.
Typical Daily Duties
Client Consultations: One-on-one sessions with clients are the bread and butter of the role. This is where you put your counselling skills to use, understanding individual career goals and providing actionable career advice.
Career Education: Whether it's a workshop at a high school or an online webinar, educating groups on career paths, entry requirements, and skill sets is often on the agenda.
Career Plan Development: Crafting personalised career plans involves researching career options, job market trends, and educational entry requirements.
Resource Management: This could involve updating career information databases, FAQ sheets, and educational materials.
Professional Development: Keeping on top of industry trends, perhaps by enrolling in short courses to upskill, ensures that the advice you provide stays current and relevant.
International Student Guidance: In educational settings, offering tailored advice to international students is frequently needed, covering everything from career services to specific entry requirements.
Networking: Building relationships with local businesses, career services, and other careers advisers is crucial for referring clients and expanding your professional scope.
Careers Counsellor Skills
A careers counsellor can make a significant impact on people's lives, guiding them through their career paths and choices in Australia. But what skills do you need?
Careers Counsellor Soft Skills
Empathy
Communication
Active Listening
Problem-Solving
Adaptability
Hard Skills for Career Counsellors
By undertaking a counselling course, you'll equip yourself with the relevant practical skills to kick-start your careers counsellor journey.
Community Sector Proficiency: Skills to work effectively in community settings, liaising with human resources and other career development practitioners.
Behavioural Support: Expertise in providing behaviour support tailored to individualised plans, crucial for offering career advice to clients with diverse needs.
Cultural Competency: The ability to work effectively with culturally diverse clients and co-workers, ensuring inclusive career guidance.
Health & Emotional Well-Being Support: Skills to nurture the emotional and physical health of clients during the counselling process.
Counselling Relationship Establishment: Techniques to create and confirm a secure counselling relationship for effective career guidance.
Specialist Interview Skills: Apply specialised interpersonal and counselling interview techniques to gain in-depth insights into career goals and options.
Personality & Development Theories: Utilising theories of personality and development to tailor career advice.
Learning Theories: Employing educational theories to optimise the client's understanding and engagement in career education.
Client Suitability Assessment: Skills to determine the suitability of a client for specific counselling services, essential for effective career planning.
How Much Can You Earn as a Careers Counsellor?
Based on Labour Market Insights, the average annual salary for a counsellor is $86,000. As an adjacent career to counselling, a careers counsellor could expect the same salary. 
It's essential to note that your earnings can vary significantly depending on your specific area of focus—be it career guidance in high schools, professional development in corporate settings, or private practice—as well as your level of experience and skill set.
Investing in further courses, such as those centred on mental health support or cultural competency, could boost your earning potential.
Careers Counsellor Employment Outlook 
The future looks promising for careers counselling in Australia. According to forecasts from Jobs & Skills Australia, job opportunities in this sector are on the rise. 
The workforce is anticipated to grow substantially, potentially reaching approximately 27,800 professionals by 2026. 
This employment outlook is excellent news for those considering a full-time or part-time career in this rewarding field.
How to Become a Careers Counsellor
The good news is that the entry avenues to becoming a careers counsellor are more varied than ever, making it easier to tailor your career education to fit your lifestyle and preferences.
Online Courses: Online learning platforms, like Online Courses Australia, offer holistic courses aimed at those looking to make a difference in people's lives. These comprehensive courses in counselling and community teach you everything you need to know about establishing counselling relationships, to applying specialist interpersonal and counselling interview skills. 
Micro-Credentials: Think of these as bite-sized study pathways that zero in on specific skills or areas of knowledge crucial for a careers counsellor. For instance, you could pick up a micro-credential in counselling or introduction to relationship counselling. These are perfect for upskilling in specific competencies, giving you an edge in your professional development journey.
Start Your Careers Counsellor Journey Today
Ready to turn your knack for helping people into a meaningful career? With Online Courses Australia, you can begin your path to becoming a careers counsellor without stepping out of your front door.
A Curriculum that Works for You
We offer courses that arm you with the practical skills and foundational knowledge you need to thrive in this rewarding field. From learning how to establish effective counselling relationships to mastering specific counselling interview skills, we've got you covered.
Flexibility on Your Terms
Our course design caters to both part-time and full-time commitments, adapting to fit your schedule. Say goodbye to commuting hassles and stringent entry requirements; top-notch career education comes straight to you.
Start Your Online Course Today 
Ready to make a tangible difference in people's career paths? Your journey as a careers counsellor starts today with Online Courses Australia. Take the first step towards a fulfilling career and download your free info pack below. 
Counselling Course Info Pack Download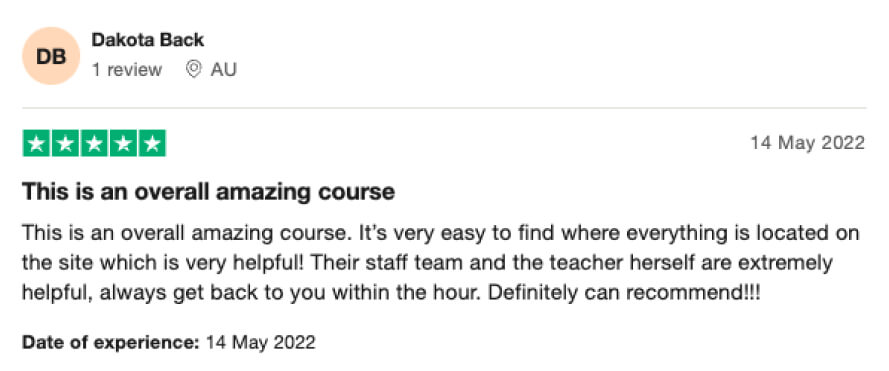 If you have additional questions about our full range of courses that cover more than 20 different professional industries: 
Related Courses & Roles
If you have a genuine passion for helping others, here are some related courses and roles to check out:
---
Start a Career in Counselling Today!