Thinking of becoming a business owner in Australia? The entrepreneurial journey varies for everyone, but key skills can make the path smoother. 
An online business management course can equip you with essential know-how—from how to write a business plan to understanding cash flow and market research. 
Whether you're starting a new business or scaling an existing one, online study provides the tools to make informed decisions about your business structure, marketing strategy, and customer base.
What is a Business Owner? 
A business owner is an individual who establishes and operates a business venture, taking on the financial risks and responsibilities associated with its success or failure. Whether running a new startup or an existing business, they make key decisions related to the business plan, structure, and operations. From handling cash flow and expanding the customer base to crafting marketing strategies, a business owner wears multiple hats with the ultimate aim of turning the business into a successful enterprise.
Day in the Life of a Business Owner
A business owner's day is often packed with a variety of tasks that span from managerial to hands-on roles. Here are some typical daily duties:
Typical Daily Duties
Strategic Planning: Review the business plan to set goals and objectives for the day, week, or month.
Financial Management: Monitoring cash flow, reviewing income and expenditure reports, and perhaps making payments or chasing up invoices.
Staff Management: Leading team meetings, assigning tasks, and dealing with any employee-related issues.
Customer Service: Engaging with the customer base to address queries, solve problems, or even make sales.
Inventory Management: Overseeing stock levels, placing orders for new supplies, or evaluating supplier contracts.
Marketing and Sales: Reviewing marketing campaigns, analysing metrics, and perhaps making updates to the marketing plan based on results.
Operational Oversight: Ensuring that the business is operating smoothly, whether that's an online business, a retail location, or a service-based entity.
Networking: Connecting with other entrepreneurs or attending industry events to keep abreast of market trends and opportunities.
Self-Development: Many business owners also dedicate time to improving their own skills, whether through online study, reading, or market research.
Business Owner Skills
Becoming a successful business owner involves a blend of soft skills (skills you likely already have) and hard skills (skills you'd learn through an online course on how to start a business). 
Business Owner Soft Skills
Communication
Empathy
Adaptability
Resilience
Leadership
Decision-making
Creativity
Time Management
Negotiation
Motivation
Hard Skills for Business Owners
Proficiency in customer relationship management (CRM) software and effective use of communication channels like email, chat, and social media.
Strong grasp of digital marketing tools, data analytics, and various marketing channels like SEO, PPC, and social media advertising.
Capability to conduct market research, financial forecasting, and SWOT analysis. Familiarity with business plan software can be an asset.
Skilled in contract negotiation, stakeholder management, and networking.
Expertise in financial software, bookkeeping, and budget planning.
Time management tools, goal-setting strategies, and proficiency in learning management systems for ongoing education.
Experience with applicant tracking systems (ATS) and a solid understanding of human resources laws and regulations.
Event planning software skills, vendor management, and logistics coordination.
Sales techniques, understanding of sales funnels, and experience with point-of-sale (POS) systems.
Strong analytical skills for reviewing financial data, variance analysis, and familiarity with budgeting software.
How Much Can You Earn as a Business Owner?
The earning potential for a business owner can vary significantly based on factors like industry, business stage, and market conditions. In the early stages, income may be minimal or due to startup costs. 
However, as the business scales and matures, business owners can earn considerably more, ranging from a modest salary to millions. 
If you have the passion, drive and dedication, your earning potential as a business owner can be unlimited. 
How to Become a Business Owner 
If you're keen to become a business owner here in Australia, you've got plenty of options to get your venture off the ground.
Online Courses: Education platforms like Online Courses Australia provide targeted courses designed to set you on the path to business ownership. These online modules cover everything from crafting your business plan to mastering cash flow. And the best part? You can complete them at your own pace, which is perfect if you're juggling other responsibilities.
Micro-Credentials: Looking for a more focused approach? Micro-credentials are compact courses zeroing in on specific business owner skills – like entrepreneurship skills or leadership performance mindset. 
Start Your Business Owner Course Today 
Ready to turn your business idea into a thriving venture? Don't let another day go by—kickstart your journey with a business management course at Online Courses Australia. 
Our flexible study schedule lets you learn at your own pace, while Australian mentors provide local insights you won't find anywhere else.
Equip yourself with the tools, skills, and confidence you need to succeed as a business owner. 
Enrol today and fast-track your path to business success!
Business Management Course Info Pack Download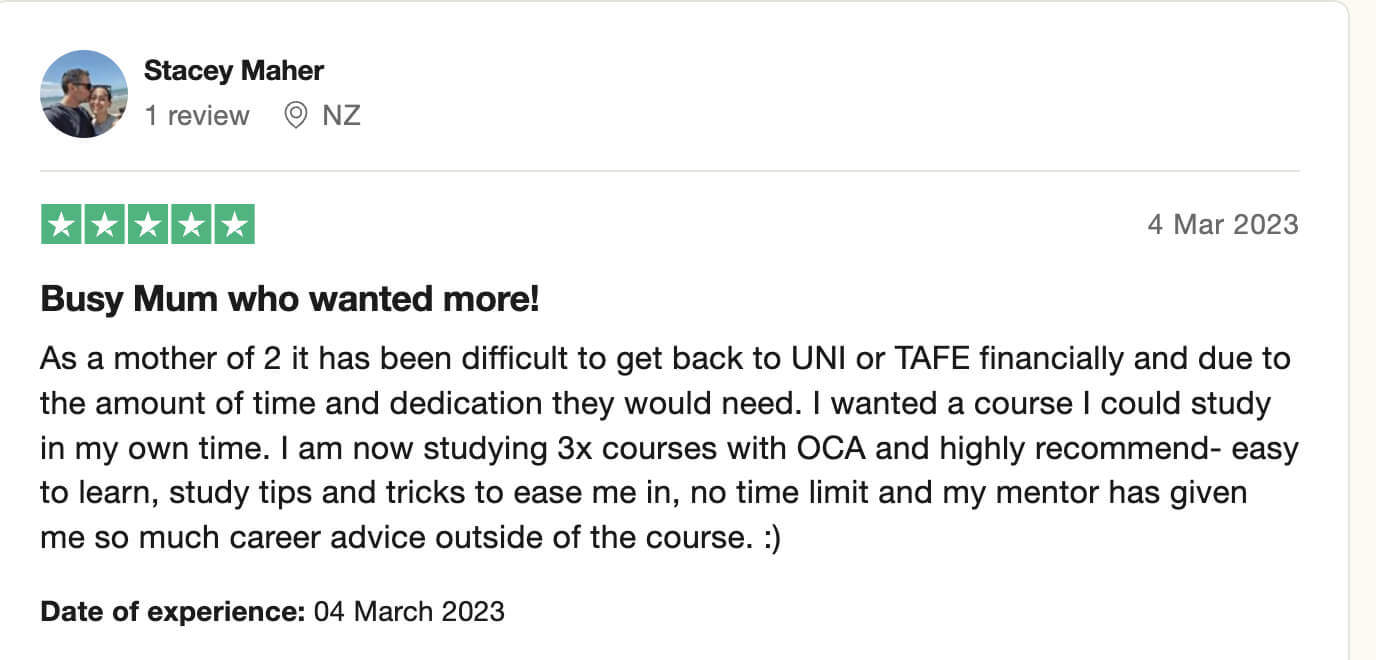 If you have additional questions about our business management courses or our full range of courses that cover more than 20 different professional industries: 
Related Courses & Roles 
If you have a genuine passion for entrepreneurship and business management, here are some related courses and roles to check out:
---
Start a Career in Business Management Today!