Have you been reading more during lockdown? Have your reading habits changed? Now, this is the perfect opportunity to take time out to start reading. Books have been proven to help people who have been struggling with their mental health. 
One of the many ways to help alleviate your mental well-being is by reading. There is an excellent blog on the benefits of reading for mental health. Click HERE to be inspired and to learn more.
I am definitely reading lots more during Melbourne lockdowns, especially inspiring self-help books. Reading a book is a great way to escape and relax, and one of the best inspiring, self-help, life-changing and productive books I have read is "The Miracle Morning."
The writer of this international bestselling gem is Hal Elrod. He studied the top behaviours and disciplines of the most effective people on the planet we know and don't know. He created the S.A.V.E.R.S strategy to remind us of the six habits that can improve your day's start.
This framework of the 6 different habits S.A.V.E.R.S is an acronym easily remembered by the habits.
The 6 habits explained in this book are:
Silence – Spending your first few minutes of the day being silent or meditating.

 

Affirmation – Positive words that drive you in your life.

 

Visualisation – Imagine each day of your life that you want to live.
Exercise – Moving and stretching your body for increased blood flow.
Reading – A good book that will increase your education and knowledge.

 

Scribing – Writing your feelings, journaling, gratitude
There are so many takeaways from this book; some of them are:
How to be a better entrepreneur, student, and better person overall, every single morning
What your potential is and how to reach it
What it truly means to put mind over matter and how to do it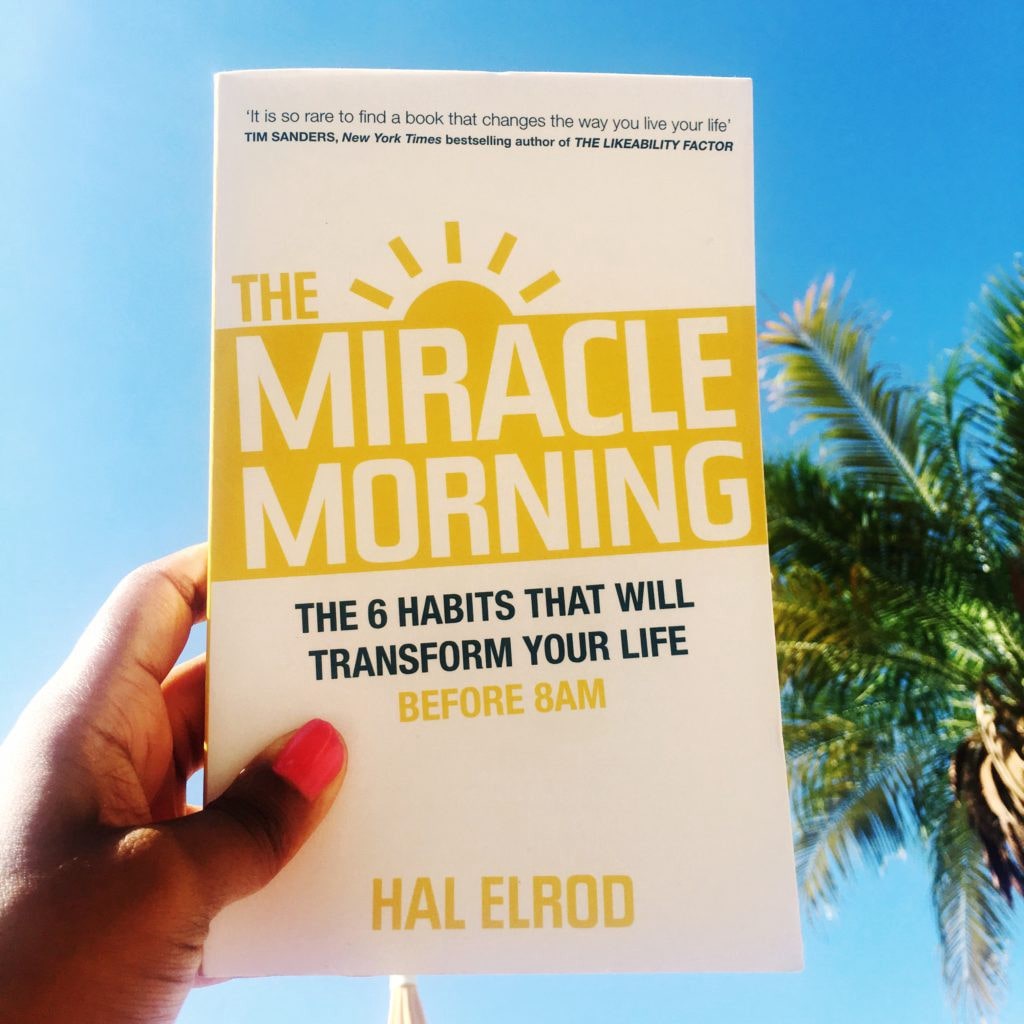 This book is a game-changer and was recommended to me by my cousin. It has given me a positive and productive routine for how I start my day. For example, rather than picking up my phone as soon as I wake up and scroll through Instagram, I would sit in silence, meditating on my yoga mat (my mini dachshund Gaia also joins me on the mat and sits quietly rather than jumping up and down, smothering me with kisses.) I do my affirmations and visualisations, such as making time to contact my students, completing my course and then heading out for a walk with Gaia.  Once I returned home, I'd read a chapter or even a few pages of a book and then complete my S.A.V.E.R.S by writing in my journal. This routine takes about 1 hour and is done by 8 am. 
I cannot recommend this book enough.  It does absolute wonders in shifting oneself into a more positive mindset. It teaches us baby steps of self-care that we can do the first thing in the morning to give us a boost that frames our day. I would give this book a red hot-go if you are feeling stuck or wanting to get more routine in your life. 
It may just change your life...
Suzanne Caligari
OCA MENTOR
Online Courses Australia is a short course, CPD Endorsed training provided that covers more than 20 different professional areas; give us a call today on 1300 611 404 or email our friendly team at support@onlinecoursesaustralia.com.au, and we'll be happy to talk to you through some of your mental health courses options.
---
Study An Online Business Course Today!