Aged care courses online are very popular these days, as they provide a way to enter the aged care industry that fits around the responsibilities that so many people have in the modern world. But what exactly do you get for completing aged care courses? What improved career outcomes do you get to enjoy as a result?
Here we take a look at what aged care courses give you professionally and how taking them will ensure that all of your career ambitions are realised. So, sit back and relax while we talk you through exactly how much of a career boost you'll get with a recognised qualification in the aged care sector.
It's a great industry to get into, too, as demand for your services is expected to grow significantly in the coming years. Since the early 70s, the elderly population in Australia has more than doubled, and that's a trend that's going to be changing anytime soon - in fact, it's likely to accelerate, meaning more citizens will need skilled people to look after their needs.
Possible Careers
Most people entering the aged care industry will start off as aged care workers in a residential setting. However, the opportunities open to anyone completing the Advanced Care Certificate are much more wide-ranging. This particular aged care online course is all you'll need to become a fully-fledged aged care worker. However, many choose to specialise in a particular area they are most passionate about.
At any point during your career in caring for the elderly, you could choose to pursue a role in any of the positions shown below. Come with us as we take a closer at each one.
Aged Care Social Work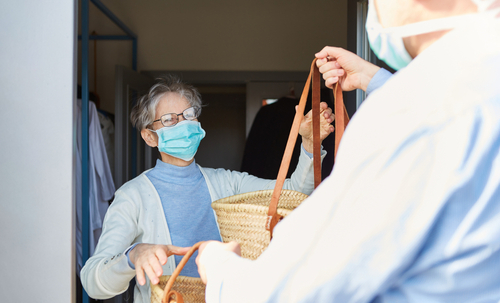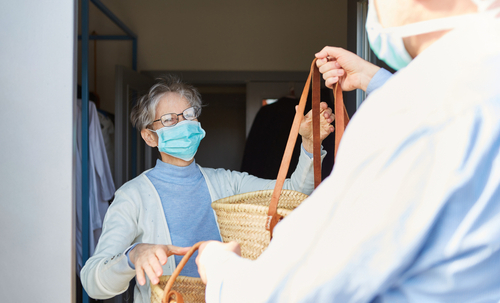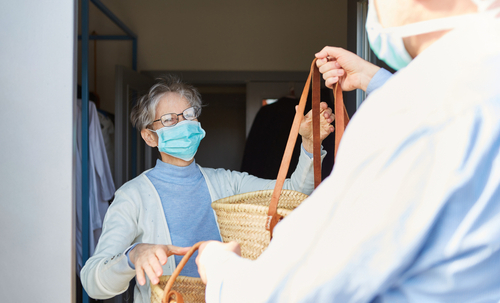 The first role we look at is that of the social worker, which is a vital one for the communities in which they work. Offering an extremely varied professional life, social workers help people of all races, creeds and backgrounds to get the support they need. When we say the working life is varied, we mean it, as there are many areas in which social workers operate that include:
Mental health care

Helping the elderly get the services and support they need

Delivering palliative care

Working with those with disabilities
The vulnerable in our society need help and it's the role of a social worker to ensure they get it. The position often involves liaising with multiple departments to arrange all kinds of care for those who need it, and the demand for the services provided is growing all the time.
In fact, over the last 5 years, those in the profession in Australia have gone up from 30,000 to 40,000, so it's a growing sector. The work you do as a social worker benefits many and you're well rewarded for it, too, with the average salary being around $55,00 per year.
Diversional Therapy
The next aged care role we look at is the diversional therapist whose job is to help the elderly to engage in enjoyable recreational leisure activities. It's another position that offers much to the community, as they guide those in their care to get involved in developing and running recreational programmes for seniors in care facilities.
This work is so important on a human level, as it helps to promote personal fulfilment and self-esteem -  something that the elderly often need help with due to isolation. As well to helping to create programs, diversional therapists help the elderly to choose their activities and get them involved in decision-making.
A common problem for elderly people is loneliness, and these programs directly combat this and allow people to feel that they have worth. Due to the expected increase in the elderly population in the coming years, it's a sector that has more than doubled in Australia over the last 5 years.
In terms of salary, diversional therapists in Australia are very well paid, with an average annual wage of around $70k for those with the skills to take the job on. Anyone entering the area will enjoy lots of well-paid work as they will most certainly be in demand.
Funeral Services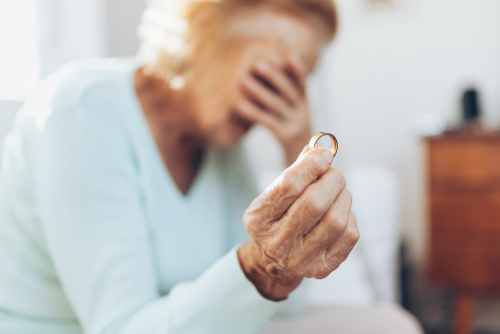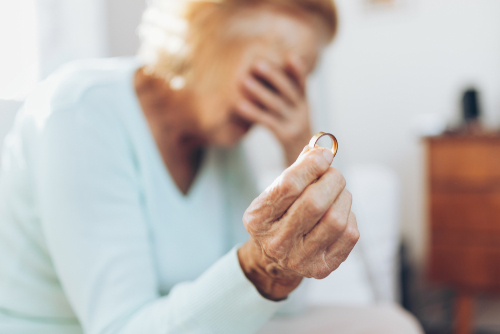 Death is a natural part of life, and so professionals are needed to make what is often a very distressing time for all, easier to cope with. As someone working in funeral services in Australia, you'll be responsible for making all the necessary arrangements, including taking the details of the deceased, collecting the body from the hospital and talking to relatives.
Other elements included in the position include dressing and preparing the deceased and adhering to any and all religious factors that influence how the family wants arrangements to be made. It's work that calls for calmness, empathy and an ability to ensure that everything goes as planned and according to the wishes of the family.
In line with the increased ageing population, it's a very high-demand job that will increase with every passing year. We're all touched by the loss of this kind at some point in our lives, so the benefit to the community provided by funeral service workers is vital for everyone. This is also reflected in your expected salary of around $60k, which is very much in line with the responsibility that comes along with it.
Counselling
Issues relating to mental health are on the rise across the world, and Australia is no different in that respect. Wellness of the mind is a particular issue for elderly people who've lost much of what made them who they are over the years. This is why counselling is so important, particularly to seniors, as many have few other people to turn to in order to voice their worries and concerns.
As part of the daily routine of an aged care counsellor, you'll be offering advice and guidance to people who are coping with the transition to senior living, and the services provided help to offer new perspectives and hope for the future. As we've mentioned several times already, the aged population in Australia is growing year by year, so the demand for skilled aged care counsellors is going to increase along with it, so once qualified, you're not likely to ever be out of work.
Those who get into counselling, particularly with the elderly, don't typically enter the profession for monetary reasons, but a cursory glance will tell you that it's a well-paid field. Averagely speaking, a counsellor will earn around $70k per annum, so it's a profession that's rewarding in more ways than one.
Dementia Care

At the time of writing, around 400,000 people in Australia are estimated to live with dementia, and it's a condition known to slowly rob a person of their memories and sense of self. This figure is expected to grow to over ¾ of a million by 2050, so new dementia care workers are most definitely needed for adequate care to be provided.
Dementia care is an all-encompassing role that is designed to help those suffering from the illness live life to the full. Much of the time, it's about helping those in your care live everyday lives, so you might be helping them with their hygiene needs one minute and then going out on a visit to town the next. Acting as a companion, you'll also assist them in leading more social lives.
Other elements that the role involves include cooking, having a chat over a cup of tea, going out exploring nature and much more besides. It's about as rewarding as it gets from a spiritual standpoint, but it can be challenging, as those close dementia sufferers will tell you. In terms of pay, dementia care work is very well paid, too, with salaries of around $100k not uncommon.
Caring For Aged People With Disabilities
The last of the aged care roles we look at is that of the Aged Care disability support worker, whose job is to assist those who need daily support in all ways. Depending on the severity of the disability, your work can be as little as accompanying those in your care to their doctor's appointments and as all-encompassing as helping them dress and feed themselves.
Seniors may have disabilities they've lived with their whole lives, or they might only have recently become disabled late in life. In both cases, a disability support worker's role is the same: to help boost their quality of life and provide them with the freedom they need to lead active, fulfilling lives and retain their self-respect and self-esteem. 
It can be challenging work that leaves you tired at the end of each day, but you get the peace of mind of knowing that you're making a real difference in someone else's life. Demand for this type of care work is, as you might expect by now, rising in line with the growing elderly population, and those working in the field can expect an annual salary of around $58,500 per year.
Online Learning is Key to Gaining the Required Skills
It may sound cliche, but with aged care online learning, the professional world is your oyster, and you can choose to specialise in whatever field you find the most appealing. Ultimately though, when you pass your Aged Care Advanced Certificate, you can begin your career, and with demand growing every year for aged care workers, you're well placed to take advantage of every opportunity you find.
So, if you're looking to get your aged care career started in a meaningful way, we recommend taking a look around our website www.onlinecoursesaustralia.edu.au where you'll find everything you need to know about us as an online learning provider and the wide variety of online aged care courses that we offer.
Our aged care courses can be taken at a speed that suits you, and we even allow aged care course fees to be paid in instalments if required - and all without a credit check. We think this kind of training should be available to everyone and our services make this a reality.
OCA's aged care courses online can offer you an opportunity to kickstart your career or formalise existing community work skills and help to enhance your resume. These captivating aged care courses will teach you how to fulfil the critical functions of aged care as caregivers for seniors and elderly individuals in your community or in registered home care facilities.
Kick-starting Your Aged Care Career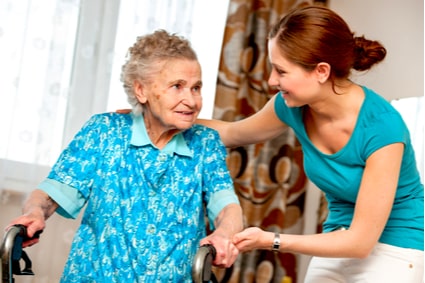 At Online Courses Australia, we offer a wide range of aged care courses, but for the purposes of this article, we'll focus on the Aged Care Advanced Certificate. This qualification will earn you an industry-recognised aged care accreditation and open up a range of professional opportunities.

The Aged Care Advanced Certificate is a comprehensive accreditation that tells employers that you are highly trained and ready to work in caring for the elderly. This aged care online course deals with everything you will encounter on the job. You can apply for entry-level roles in elderly care without this kind of qualification, but your scope for progression will be very limited, as will the type of work you're allowed to carry out.
Aged Care Online Learning
You can use aged care courses online to give you the requisite knowledge and skills. A great way to do this is to engage in our aged care certificates, which, once completed, will allow you to apply for roles in a variety of aged care positions.
Passing this aged care course online will result in you being awarded an OCA Certificate of Achievement. This industry-recognised award will illustrate to employers that you are fully trained and officially qualified to work in aged care.
Need help with your resume? Check out our "How to Write a Resume" course.
---
Learn More About OCA's Online Aged Care Courses